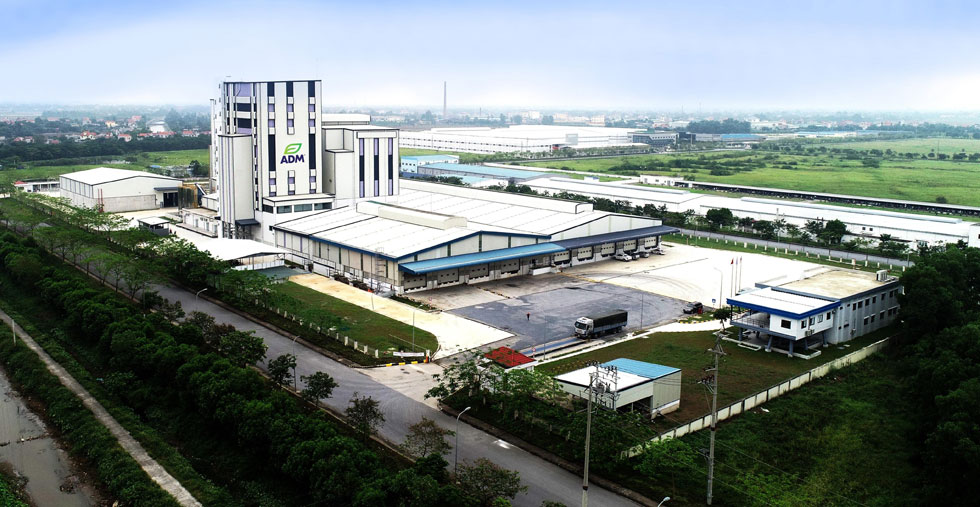 ADM was named one of the World's Most Admired Companies in the food production industry by FORTUNE Magazine for the 12th year in a row.
FORTUNE's "World's Most Admired Companies" list is the definitive report card on corporate reputation, and is developed by FORTUNE and Korn Ferry. For 2020, the list ranked companies in 52 major industries on nine criteria - from investment value and quality of management and products, to social responsibility and ability to attract talent. The ranking was based on a survey of some 3,770 executives, analysts and directors, and included 680 companies in 30 countries.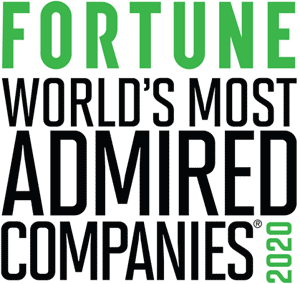 "To be included on this list for the past 12 years is a tribute to our team of 40,000 employees and the work they do every day to enrich the quality of life the world over," said Chairman and CEO Juan Luciano. "We are extremely honored to once again be recognized as one of the most admired companies in our industry."
ADM has also been recognized by Ethisphere, a global leader in defining and advancing the standards of ethical business practices, as one of the 2020 World's Most Ethical Companies.
The World's Most Ethical Companies assessment process includes more than 200 questions on culture, environmental and social practices, ethics and compliance activities, governance, diversity and initiatives to support a strong value chain. The recognition honors companies that take the long view with a purpose-based strategy and strive to create positive change throughout their global communities.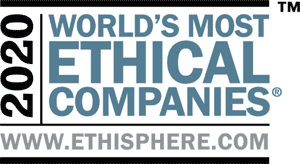 "Each day, our world-class team of 40,000 works to enrich the quality of life for people the world over, and it's absolutely paramount that every aspect of that work follows the highest standards of honesty and integrity at all times," said Chairman and CEO Juan Luciano. "We are extremely proud to be recognized for our company-wide commitment to ethical business practices, transparency and corporate citizenship."
"Congratulations to everyone at ADM for earning this recognition," said Ethisphere's CEO Timothy Erblich. "This is a moment to acknowledge the leaders working to advance corporate cultures defined by integrity and affirm those companies contributing to broader societal imperatives and the greater good."
In Vietnam, ADM operates mainly in Animal Nutrition. Present in Vietnam since 1995, inaugurated its first factory in 1998 in Hanoi with the name Guyomarc'h VCN, ADM Vietnam has grown steadily in recent years. The company currently has 5 feed factories, 2 Research & Development centers (aqua and poultry), 2 technical centers (aqua and livestock), 9 Logistic Platforms stretching across the country and 01 independent laboratory.
With state-of-the-art technology, management experience from the United States and Europe, and a team of more than 900 employees including experts from France, Belgium, China, Mexico, Thailand and Vietnam, the Company has developed a full range of products and services such as:
- Complete feed: Presence, Evialis, Cofna
- Aquaculture: Ocialis, Bernaqua
- Petfood: Equilibrio, Ganador, Fib's and Minino
- Premix: Wisium
- Horse feed: Royal Horse
- Laboratory: Upscience
ADM Vietnam's products are distributed throughout the country and exported to Asian markets. Over 25 years of development, we always strive to become one of the leading enterprises in animal nutrition in Vietnam and in the region.
ADM Vietnam has been honored to receive many awards and certificate from Ministry of Agriculture & Rural Development (MARD) such as the "Vietnam Aquaculture Golden Quality Award" (2017), the "Vietnam High Quality Goods" Award (2018), "Enterprise for Farmers" (2018), the "Vietnam Livestock Gold Product " in 2018 for two duck feeds Presence D722 & Presence D724. In addition, ADM Vietnam also receives many international certifications: Best Aquaculture Practices (B.A.P), Global GAP and ISO 9001: 2015.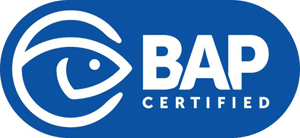 Mr. Serge Corneillie, General Manager of ADM Vietnam shares "We are incredibly proud to receive these certifications and we can now widely announce to all our customers, both in Vietnam and other countries in Asia where we are developing our export activities. By achieving these certifications, I would like to express my deep appreciation to our staff for their daily dedication, their true commitment in making a difference to our products. Moreover, the growing demand for seafood has created significant pressure on wild fisheries. By buying BAP-certified farmed seafood you're helping to relieve some of this pressure and reduce the amount of resources we draw directly from the ocean, hence there will be less impact on our environment".
About ADM
At ADM, we unlock the power of nature to provide access to nutrition worldwide. With industry-advancing innovations, a complete portfolio of ingredients and solutions to meet any taste, and a commitment to sustainability, we give customers an edge in solving the nutritional challenges of today and tomorrow. We're a global leader in human and animal nutrition and the world's premier agricultural origination and processing company. Our breadth, depth, insights, facilities and logistical expertise give us unparalleled capabilities to meet needs for food, beverages, health and wellness, and more. From the seed of the idea to the outcome of the solution, we enrich the quality of life the world over. Learn more at www.adm.com