Technology » Super-intensive whiteleg shrimp farming in 2 stages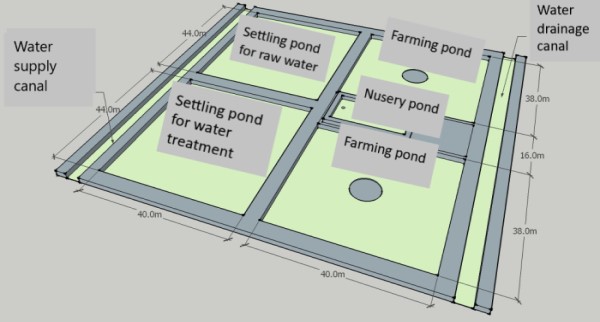 Super-intensive whiteleg shrimp farming in 2 stages and little water change according to Truc Anh Technology: A shrimp-farming should have 1 settling pond for raw water, 1 settling pond for water treatment, 1 nursery pond, 2 farming ponds, 1 water supply canal, and 1 water drainage canal.

Technology » Identify the main causes of slow growth in shrimp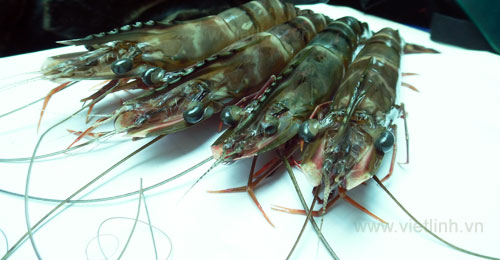 In many cases, the sizes of black tiger prawn as well as whiteleg shrimp don't grow at the end of the first farming month to the beginning of the second month. This issue makes shrimp farmers concerned and causes difficulties in farming. There are many reasons why shrimp don't grow, or grow slowly such as breed quality, diseases, farming environment, and care.

Technology » Preventing microsporidiosis and EHP in shrimp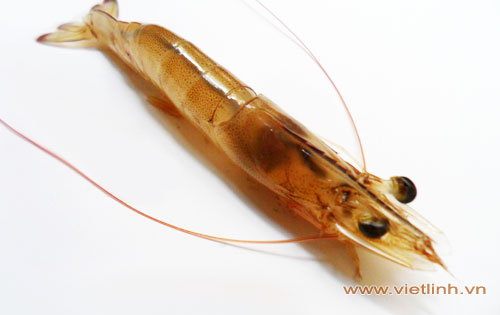 Enterocytozoon hepatopenaei (EHP) is a parasite found in hepatopancreas cells of shrimp. The disease doesn't cause mass deaths, but makes shrimp grow slowly and even stop growing despite a large consumption of feed. Shrimp with EHP can only reach an average size of 4-5 grams after 100 days of farming.

Technology » Diseases caused by Vibrio bacteria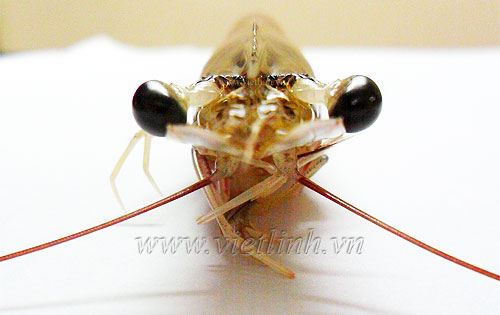 Vibrio diseases, also known as Vibriosis, can cause broken antennae, black gill, rotten tail, or black spots in shrimp. The main agents causing Vibrio diseases are bacteria in the genus Vibrio. Different Vibrio bacteria cause different types of diseases in shrimp. Vibrio bacteria enter farming ponds through water, breed, and feed from pond bottoms.

Technology » Some tips for shrimp farming with biofloc and semi-biofloc technology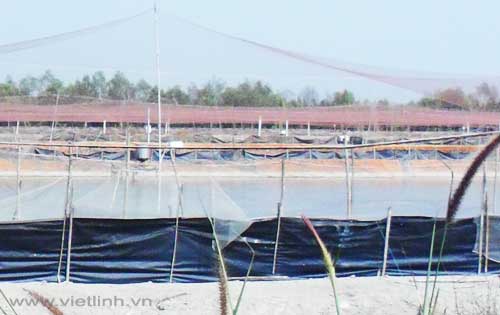 To successfully apply biofloc technology, according to Viet Linh, farmers need to comply to many requirements such as stocking shrimp in high density, maintaining a proper aeration and stirring system, adjusting the C:N (carbon-to-nitrogen) ratio correctly, managing a strict pond control system.

Technology » White feces syndrome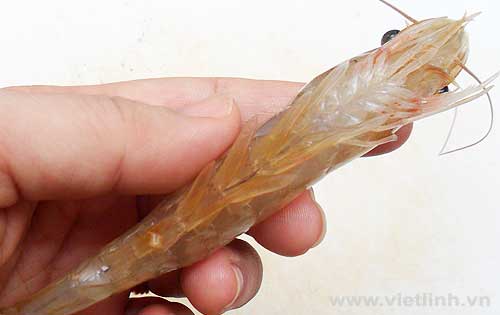 On the market today, there are several types of medicines for preventions and treatments of white feces syndrome. They are mostly antibiotics. Thus, they should be used according to doses instructed in package. Avoid using medicine rushingly; avoid increasing doses or using insufficient doses.

Technology » Crab - Shrimp polyculture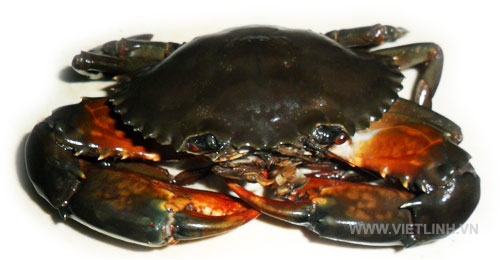 The application of eco-friendly and environmentally friendly farming such as crab-shrimp polyculture has becomes more popular. These farming methods are suitable with low investment capital and low technical skills. With crab-shrimp polyculture, harvested products are of large sizes, assured quality, and sold at high prices in the market.

Technology » Common mistakes in shrimp farming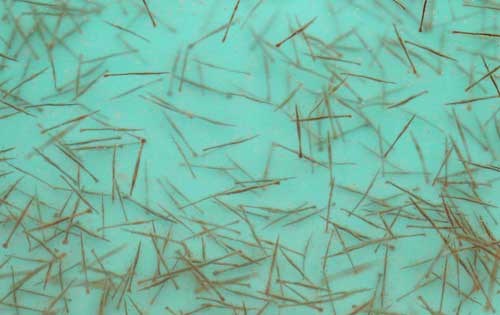 Some common mistakes in shrimp farming are not choosing high-quality postlarvae, growing shrimp in high density, improper farming techniques, inattention to diet for shrimp, and the overuse of lime. For example, overusing lime can cause an increase in Ca2+ and eliminate beneficial microorganisms in ponds. This makes shrimp underdeveloped.

Technology » Shrimp farming during tropical depressions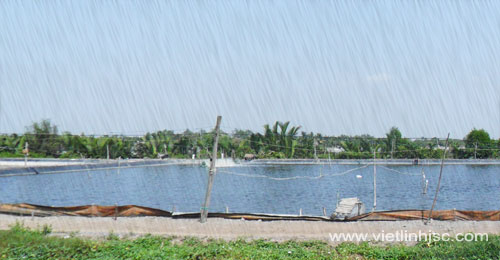 Tropical depressions occur when low pressures are accompanied by cold air. Sometimes, air temperatures are low, leading to lower water temperature in shrimp ponds. During tropical depressions, shrimp is susceptible to diseases, especially EMS (Early Mortality Syndrome) and white spot syndrome. Such conditions cause great damages to farmers.

Technology » Flathead grey mullet – Shrimp polyculture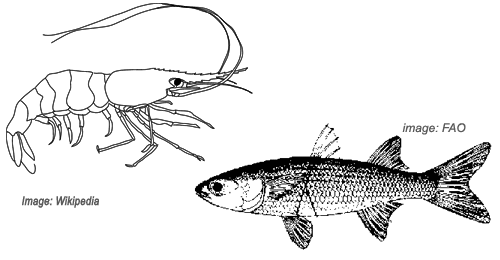 Farmers can farm flathead grey mullet fish (Mugil cephalus Linnaeus) with black tiger prawn or whiteleg shrimp. Flathead grey mullet has good vitality. The fish can grow and develop rapidly. Flathead grey mullet has many advantages for polyculture because it can live in environments with different ranges of salinity and heat.

Technology » Preparing and using EM2 to manage pond water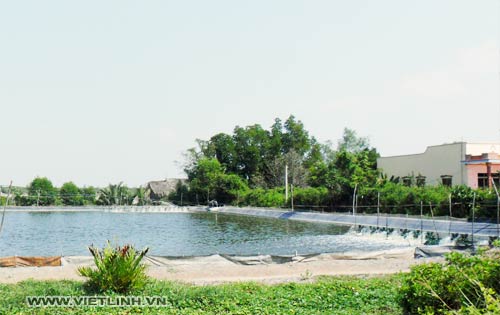 The use of Effective Microorganisms (EM) in shrimp farming is a measure to manage a stable water environment, increase the growth ability of shrimp, and limit the occurrence of some common diseases. EM also makes shrimp molt uniformly and helps treat luminous bacteria disease. EM2 solution especially can help manage water color in shrimp pond.

Technology » Using Effective Microorganisms (EM) and garlic to prevent diseases in shrimp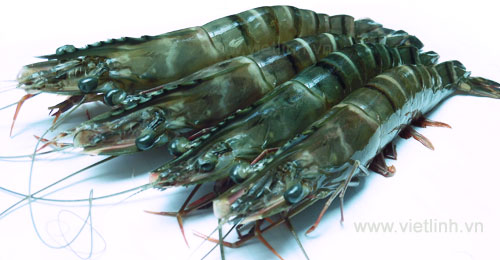 EM is a liquid mixture of beneficial microorganisms, probiotics, bacteria, yeasts, and fungi. It activates native microorganisms in water and soil as well as helps maintain a balanced farming environment. EM is environmentally friendly. It is safe for people and animals.

Technology » Water in aquaculture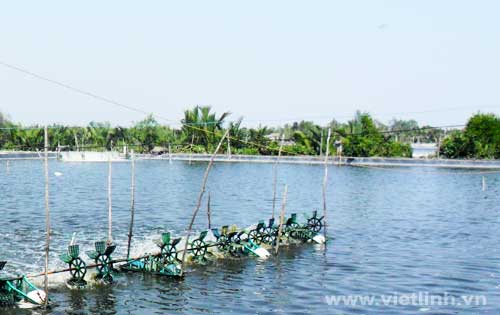 TAN; H2S (hydrogen sulfide); Turbidity of water; Alkalinity; Dissolved oxygen; Salinity; pH; Temperature

Technology » Biosipec - Innovative and Intensive Shrimp Farming

In aquaculture, changes in the pH values can affect the physical elements, chemistry, and biology of water environment as well as the health of shrimp or fish.
- The appropriate pH values for black tiger prawn farming are pH = 7.2 to 8.8. The best conditions are from 7.8 to 8.5.
- The fluctuation of pH during a day should not exceed 0.5. If the pH values change significantly, they can make shrimp and fish shocked, weakened, or stop eating.
- If the high or low levels of pH extend for a long period time, they will make shrimp grow slowly, stunting and susceptible to diseases.