Antique » Junghans watch
1861 Erhard Junghans
The Junghans Company was born in 1861 by Erhard Junghans and his brother-in-law, Jakob-Zeller Tobler, at Schramberg, a small town in the Black Forest. At first, they only specialized in manufacturing individual parts to produce watches. The first watch branded Junghans was designed and built in the company's own style born in 1866.
1875 Arthur Junghans
Arthur Junghans took over the management of the company in 1875, after his father's early death. Arthur is a trained watchmaker and has traveled to the United States, where he studies the latest technologies. Arthur Junghans focused primarily on watchmaking initiatives, and no fewer than 300 patented inventions were under his own control.
1890 stars on Junghans
The 8-pointed star is still the identity of the Junghans brand today which was first registered in 1890. Junghans watches are high quality products from Germany. In 1903, Junghans was the largest clock factory in the world. Each year more than 3,000 employees produce more than 3 million watches.
1920 Erwin and Oscar Junghans
After Arthur Junghans died, son Erwin and Oscar took over the company in 1920. In the early 1930s, the first wristwatch was produced and quickly replaced the pocket watch.
1946 Legend J88
Junghans developed the first movement of the legendary chronograph wristwatch J88, as early as 1946.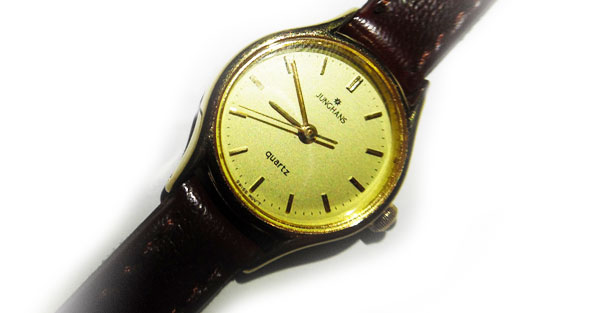 1970 Time of quartz
Junghans focused on studying new, more accurate methods for measuring time. Although quartz technology has just been invented, Junghans has applied and continued to develop. The first German quartz watch was built in the late 1960s and the first German quartz wristwatch was built in 1970 by Junghan. Junghans made history again with the official stopwatch of the 1972 Summer Olympics.
1985 Radio control clock
Junghans was revolutionized in the watch and watch market when they developed the first radio control clock. The world's first radio control watch, Mega 1, followed the first radio-controlled solar meter in 1990.
Viet Linh © 2019. Photo: Viet Linh