Tet, also known as Vietnamese Lunar New Year, is the most popular traditional holiday in Vietnam and Asia. Although Vietnamese American and Asian American live far away from their hometowns, they are eager for Tet Holiday. Even when it's about one month until Tet, special products for this holiday such as cookies, candies, and fruits have been sold at Vietnamese markets and Asian markets in the U.S. In this article, we present to you a photo collection of Vietnamese foods sold in America during Tet Holiday 2019. These products especially are packaged and introduced as "Product of Vietnam." Pictures were taken at 99 Ranch, a large ethnic supermarket chain serving Vietnamese American and Asian American in California (USA).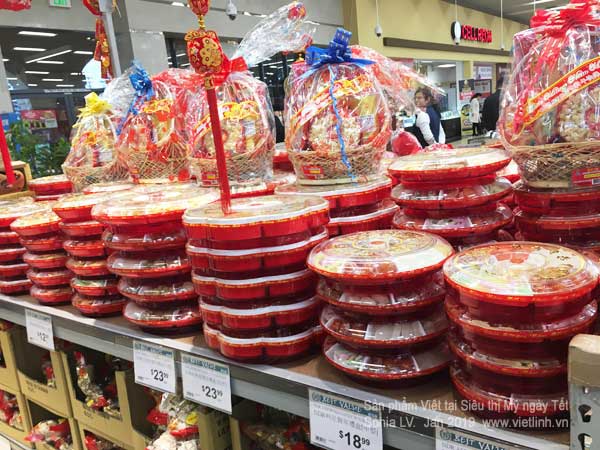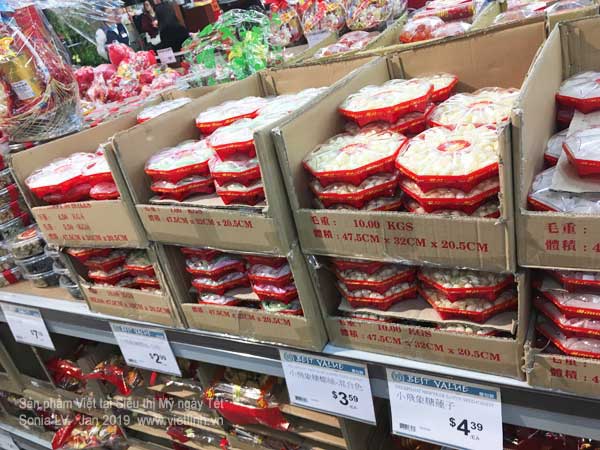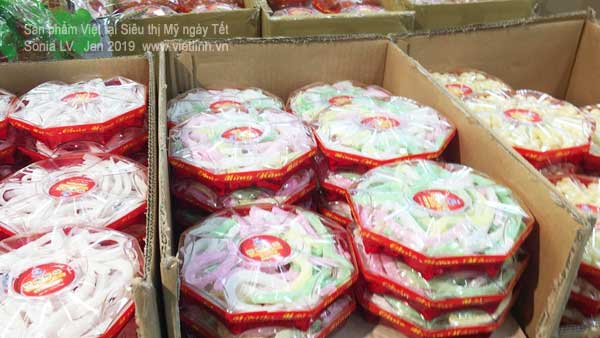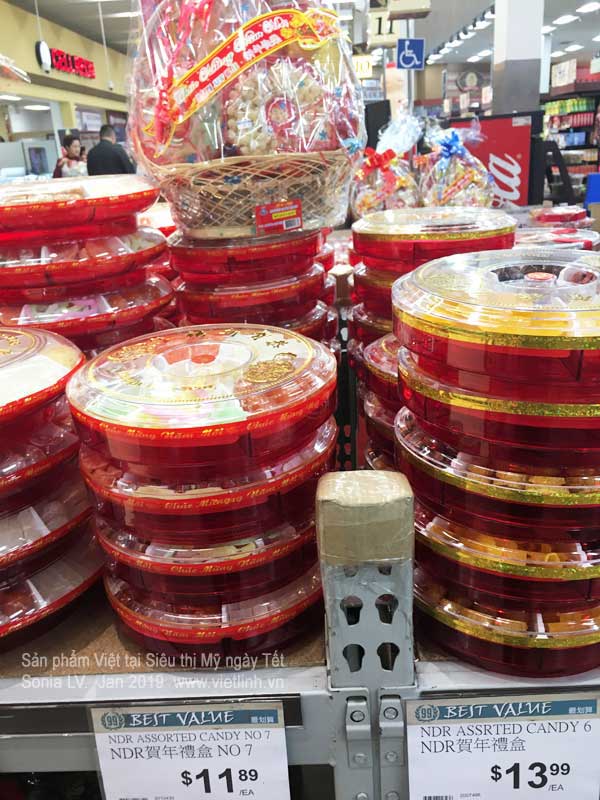 Delicious cookies, candies and dried foods, an important part of the Vietnamese Tet Holiday, are packaged with the phrase "Chuc mung nam moi," meaning "Happy New Year."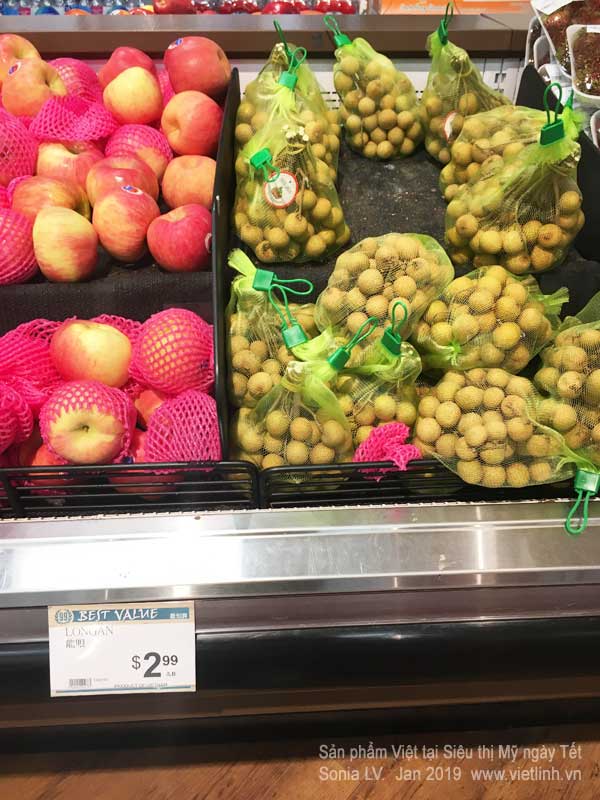 Longan is bagged and introduced as "Product of Vietnam."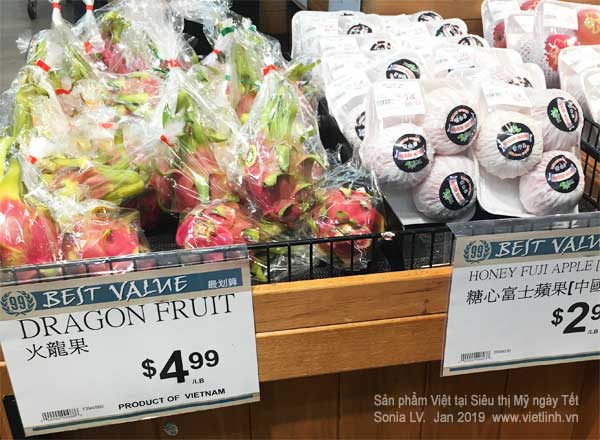 Dragon fruits imported from Vietnam are also sold in bags.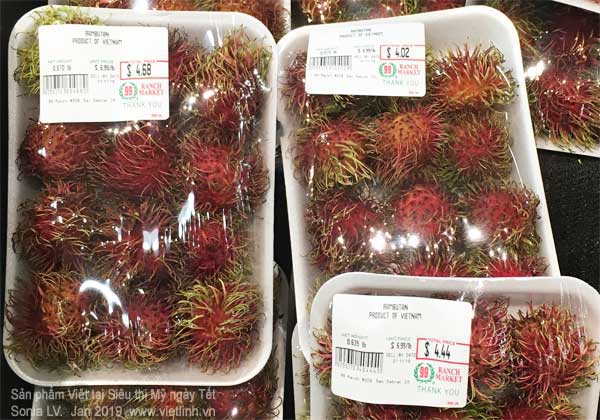 Vietnamese rambutan sold in American market.
In addition, there are also special fruits imported from other countries and sold in this supermarket such as: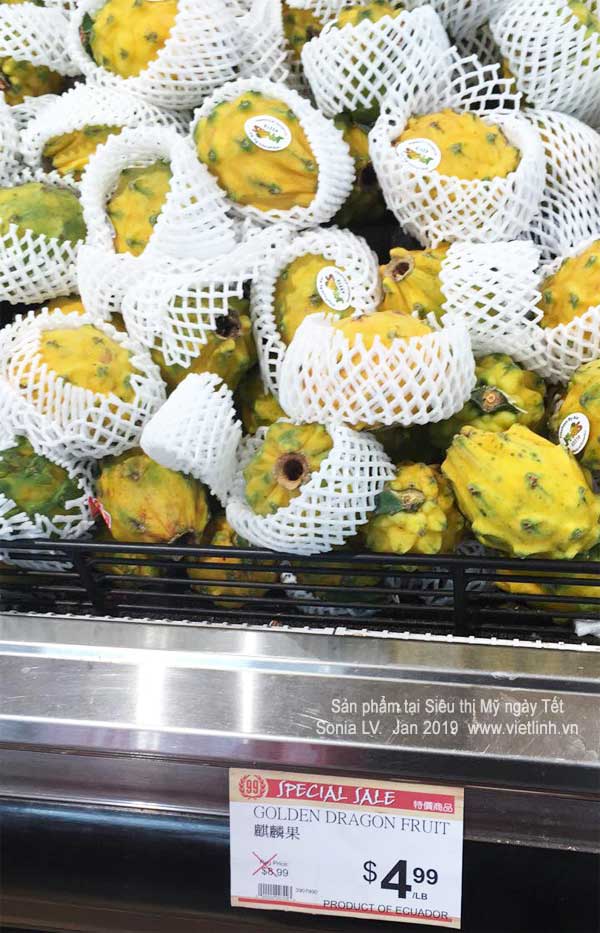 Yellow dragon fruits imported from Ecuado.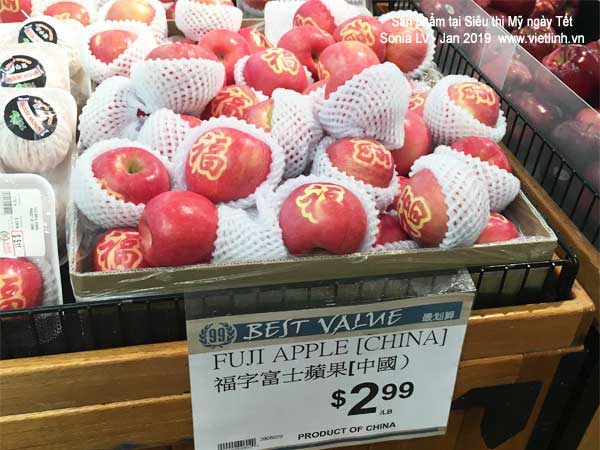 Fuji Apple with Chinese characters welcoming Lunar New Year imported from China.
Hopefully, in the near future, special products from Vietnam for Tet Holiday such as watermelon or pomelo with the shapes of wine gourds, or those engraved with characters such as "Fortune" or "Wealth" will also be imported to the U.S.  
© Sonia LV. Viet Linh. Jan 2019. California, USA.