News » Aquaculture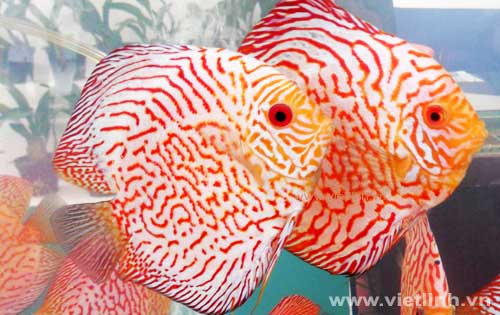 "Discus fish – a passion" farm owned by Huynh Tuan Thanh in Trung An Commune, Cu Chi District was selected as one of the 4 ornamental fish farms with good management practice in Ho Chi Minh City.
After falling in the first few months of this year, Vietnam's shrimp export to China began to recover from May to August with double-digit growth. In August 2019, Vietnam's shrimp export to China increased by 30% to $51.4 million. In the first eight months of 2019, shrimp export to China reached $336.5 million, up 5% over the same period last year.

News » Agriculture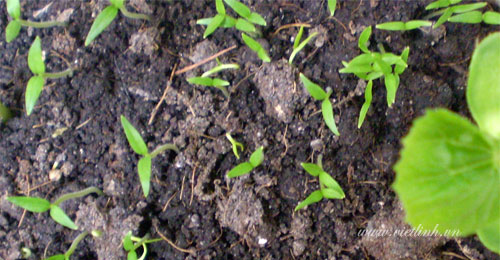 At a press conference on a ceremony to honor 63 best farmers in 2019, the Vietnam Farmers' Union Central said there were many special farmers who became billionaires thanks to their creative and new farming methods. Among them, there are farmers who earn up to VND5 billion/year just by growing lemons.
Recently, in Ea Po Commune, Cu Jut District, Dak Nong Province, many elephants have appeared and destroyed local farmers' crops. In Ba Tang Village, authorities found elephant footprints and banana trees being destroyed by elephants.

News » A States with the Highest Number of Farms in the U.S.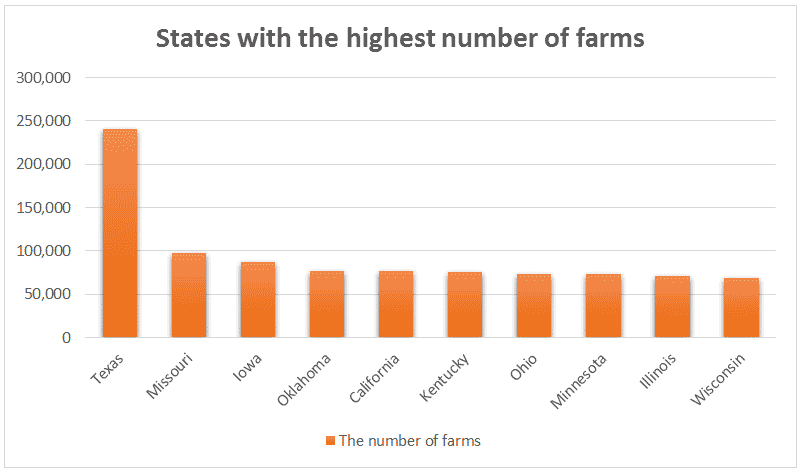 Texas leaded the list with 240,000 farms, followed by Missouri (97,300 farms). Wisconsin ranked 10th in the list with 68,500 farms.

News » Top Agriculture Producing States in the U.S.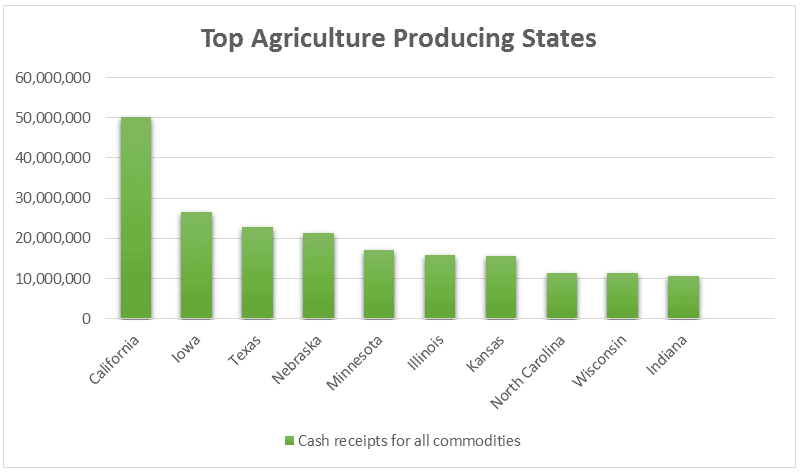 California was ranked first with over $50 billion in cash receipts for all agriculture commodities. California itself accounted for 13.5% of the U.S. receipts for all agriculture commodities