Livestock:
Recently, African swine fever virus has killed and destroyed hundreds of thousands of pigs. The epidemic causes difficulties to many industrial pig farming households. However, with natural grazing method, many households raising wild boars in Vinh Phuc Province still earn a stable income.
Wild boars are very well adapted to wild grazing. They are omnivore. Up to 80% of their diet is vegetables, tubers, fruits, grass while 20% is refined food such as corn bran and rice bran. Wild boars have high health resistance and low disease susceptibility. Their meat is delicious and popular.
To prevent diseases in wild boars, farming areas are regularly sprayed with disinfection. Farmers also limit strangers to come around the area and provide vaccines to wild boars periodically. Usually, farmers apply grazing method by letting the boars be free in forest. They are fed 1-2 meals/day, including banana leaves, corn bran and rice bran mixed. Their main feed is still wild trees and leaves; thus, wild boar meat is very tasty and delicious.
Plantation:
Phin Ngan Commune (Bat Xat District, Lao Cao Province) grows 200 hectares of amomum (Amomum longiligulare). Of which, 150 hectares have been harvested.
Amomum is suitable for the climate and soil conditions of Phin Ngan Commune. They grow and develop well with an average farming yield of 0.7 tons/hectare. Currently, the price of fresh Amomum fruits varies from VND150 thousand/kilogram.
Reportedly, people of Phin Ngan Commune have grown Amomum longiligulare since 1997, initially in an area of ​​only a few hectares. After realizing that the plant is easy to grow and care for, local residents have expanded their farming area.
Amomum longiligulare grows well under canopy of other forest trees. It can be farmed at an average height about 1,000 meters above sea level.
Fruits: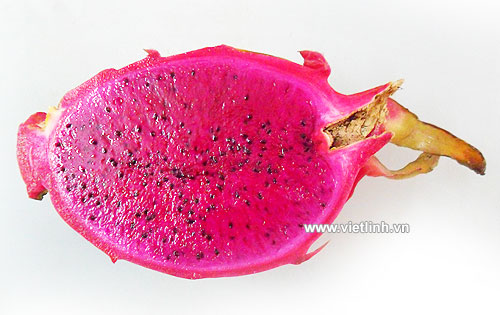 Since 2014, after dragon fruit with red flesh was ordered by exporters at high prices with a great demand for buying, many households in Truong Xuan B Commune, Thoi Lai District, Can Tho City has expanded its planting area.
In Truong Xuan B Commune, unseasonal red-flesh dragon fruit was sold to exporters at VND50,000-70,000/kilogram. During its season around March to September, the price of dragon fruit ranges from VND12,000-20,000/kilogram or more.
Growing dragon fruits for export requires a large initial investment of VND350-400 million/hectare. Farmers must apply complex cultivation techniques, which take a lot of labor, in order for dragon fruit to meet the export standards. For unseasonal dragon fruit that brings higher profit, growers must pay higher investment costs.
Farmers, Agriculture, Countryside:
According to statistics from the Ministry of Agriculture and Rural Development, the export turnover of agriculture, forestry and fishery in September 2019 was estimated at $3.5 billion. This brings the total export value in the first 9 months of 2019 to $30.02 billion, up 2.7% over the same period in 2018.
In particular, only the export of livestock products and forest products is increasing while the rest are decreasing (from rice, vegetables, to seafood, which were increasing in previous years).
Living and Environment:
The Prime Minister has just approved the program "Protecting Vietnam's Endangered Turtle to 2025, with a Vision to 2030."
The goal of the program is that Vietnam's endangered turtle populations along with their habitats are protected and sustainably developed, contributing to the conservation of Vietnam's biodiversity.
The program establishes three new habitat conservation areas for endangered turtles and endangered freshwater turtles. These areas are expected to be implemented for Vietnamese pond turtle (Mauremys annamensis) populations in Binh Son District, Quang Ngai Province; Hoan Kiem turtle (Rafetus swinhoei) in Son Tay Town, Hanoi City, and a group of Asian box turtle (of the genus Cuora) in the area of ​​Dong Hoa and Tay Hoa Districts, Phu Yen Province.
Along with that, the program will set up and operate 2 sea turtle rescue stations in the provinces of Ba Ria - Vung Tau and Khanh Hoa.
Pet, Flowers and Ornamental Plants:
Recently, grey-headed swamphen (Porphyrio poliocephalus) has been farmed by many people in Phung Hiep District, Hau Giang Province. This species not only brings high economic value, but also protects farmers' houses.
Grey-headed swamphen is a rare bird with beautiful colors. It is easy to raise, reproduce, and can be farmed like chickens. Many farmers take advantages of their surrounding orchards and gardens to swamphen.
Grey-headed swamphen can eat fish, rice, vegetables, and fruits. It does not cost much feed and labor to farm this species.
By Sonia LV - Copyright © VietLinh