During Halloween, Somis Farm Center displays and offers a wide variety of pumpkins of different sizes as well as flint corn, gourds, squashes and different decorative items for the festive fall.
Founded in 1980 in Somis (Ventura County, California), the Somis Farm Center has been growing and providing fresh produce to the locality for over 40 years. This is one of two farmer market centers of the Underwood Family Farms.
Somis Farm Center also sells a variety of pickled vegetables, honey, nuts, juices, dried beans, eggs, flowers and gift baskets.
The center has lots of beautiful scenes for visitors to take beautiful photos.
Here are some pictures of Somis Farm Center that was taken by Viet Linh on the Halloween festival at the end of October 2021.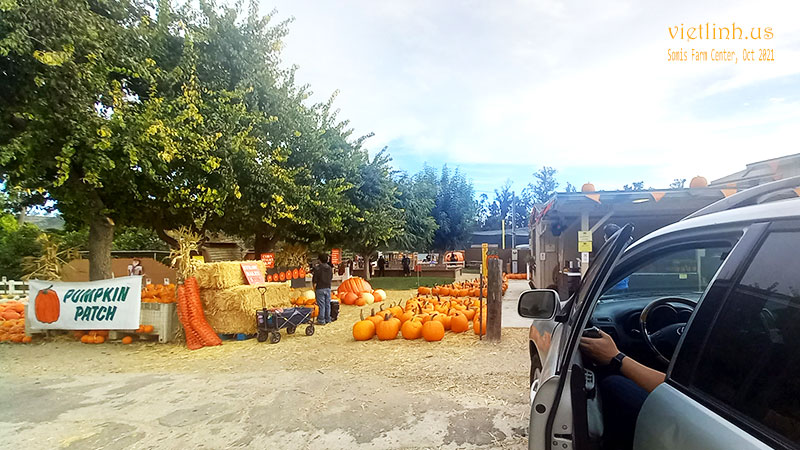 The theme of Somis Farm Center in this fall season is Pumpkin Patch - Preparing for Halloween at the end of October.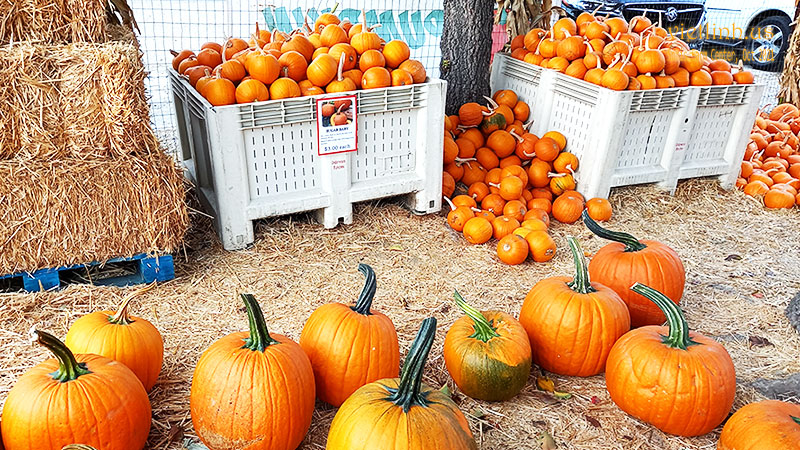 Original pumpkins are displayed as shown in the picture above.
And special, strange-looking pumpkins are below: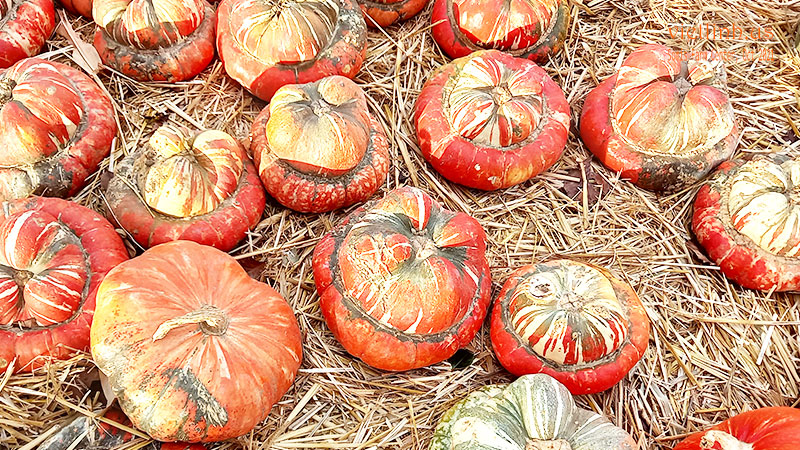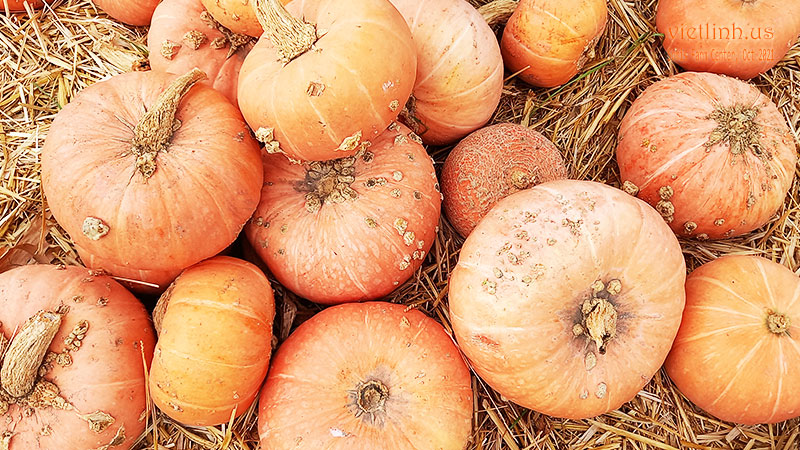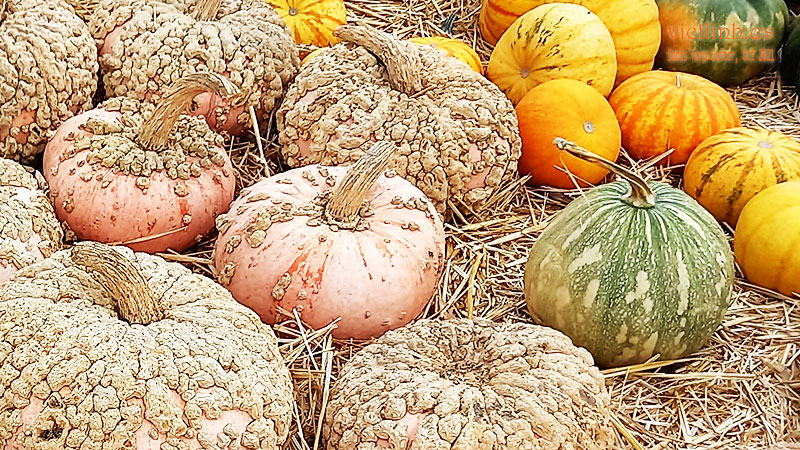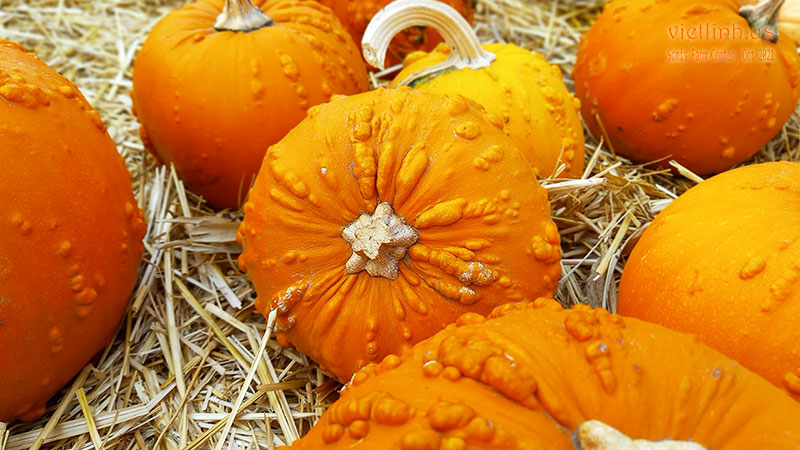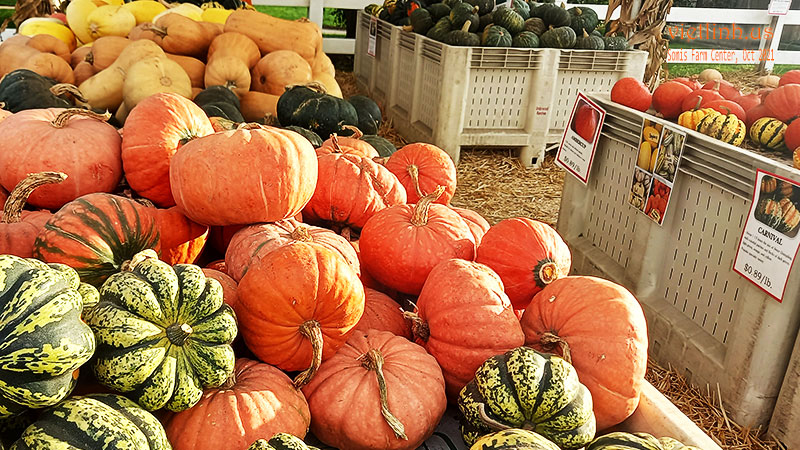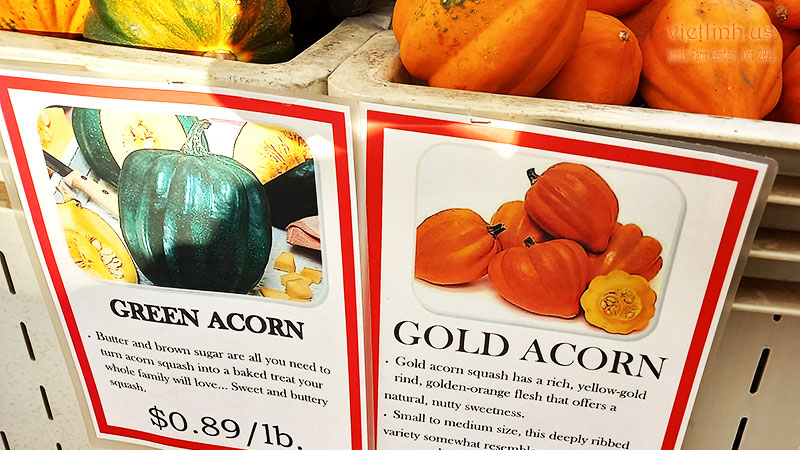 Each type of pumpkin has its own beautiful name and distinctive features.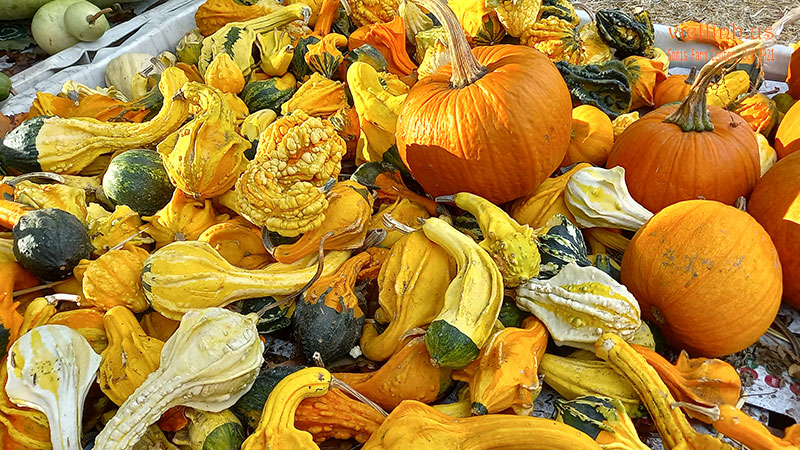 Strange-looking pumpkins for Halloween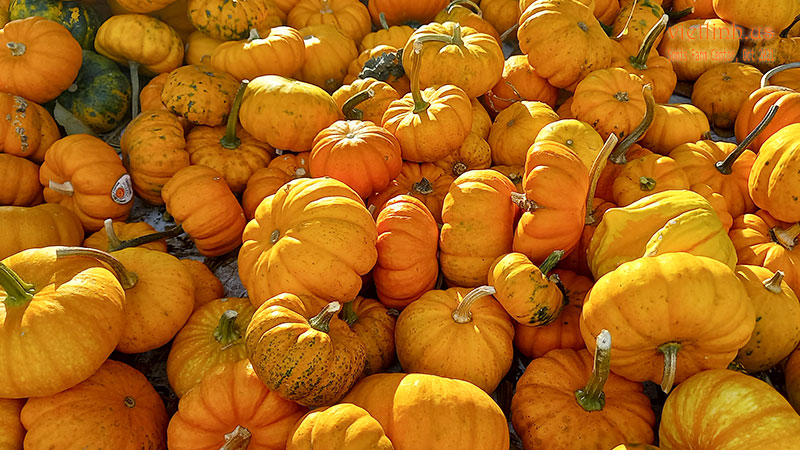 Mini pumpkins for Halloween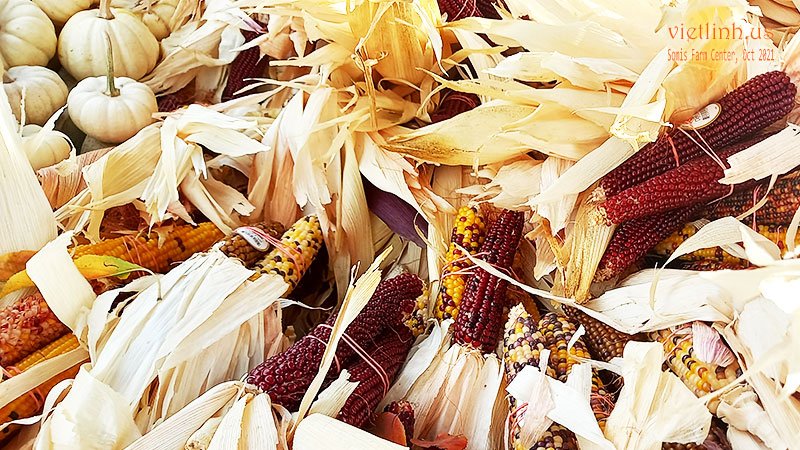 White pumpkins and flint corn for Halloween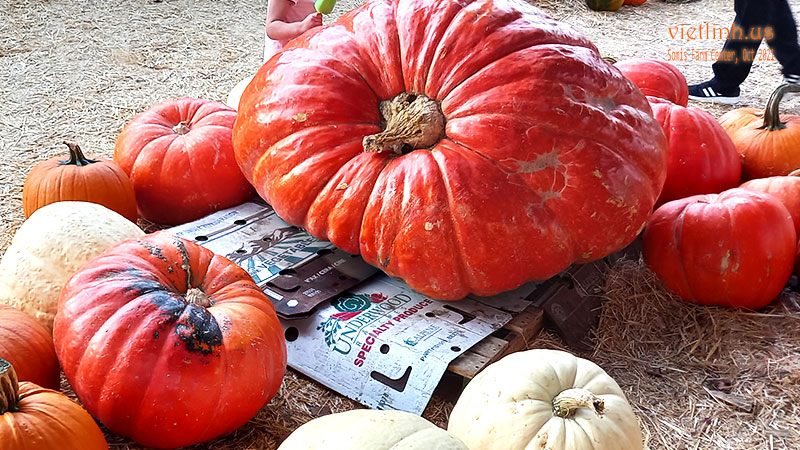 The giant pumpkin of the Underwood Family Farms at Somis Farm Center.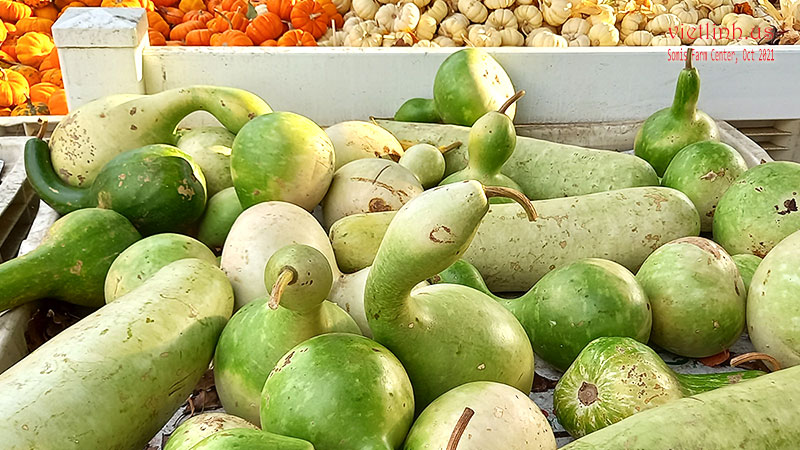 Gourds and squashes are also sold for Halloween decorations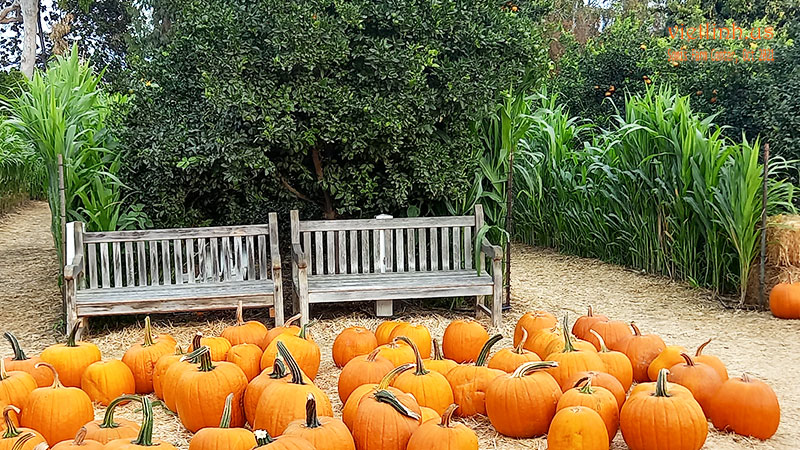 Two benches for guests to rest and enjoy this beautiful scene of brilliant orange pumpkins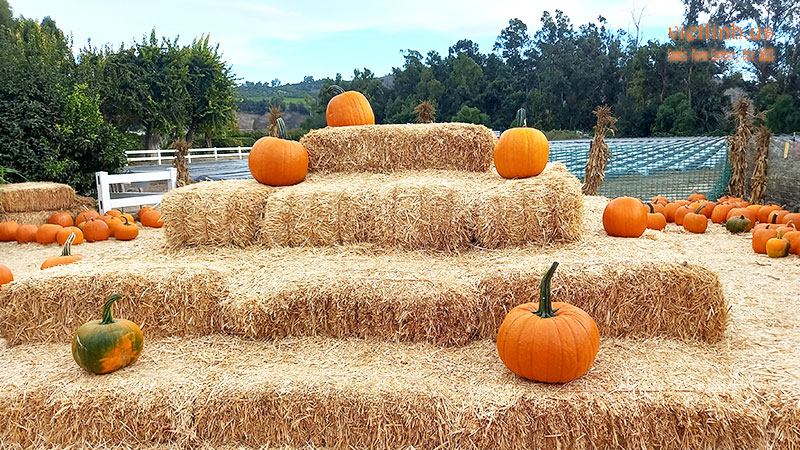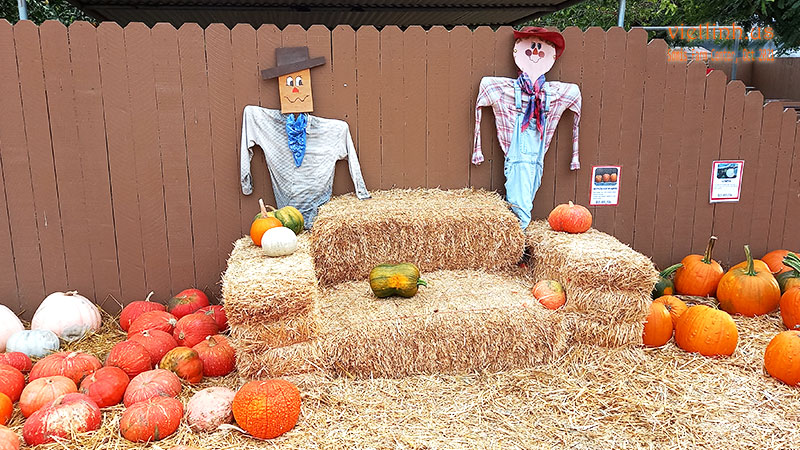 There are Halloween-themed corners for visitors take photo.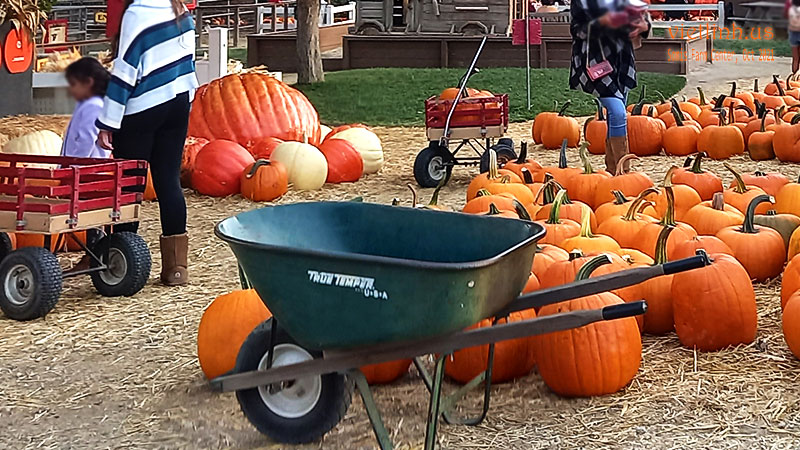 How to carry the big pumpkins? These wheelbarrows will help you.
Somis Farm Center, 5696 E. Los Angeles Ave, Somis, CA, USA
Farm Market & Animal Center
Hours: 9:00am - 6:00pm (5pm outside DST)
Open year round
Closed Thanksgiving, Christmas & New Year's Days
Closing at 12pm and Christmas & New Year's Eves
Admission Prices for Pick Your Own Berries:
$3.00 per person daily
Children UNDER 2, and parking FREE. Seniors (65+), Military, Veterans, & Emergency First Responders receive a $2 admission discount every day (with valid ID).
Tangerines - $1.49 (March)
Navel Oranges - $.59 (March)
Strawberries - $2.49/lb (Mar - early July)
Blueberries - $5.29/lb (May 15- early July)
Raspberries -$4.29/lb (June - November)
Blackberries -$3.29/lb (July - December)
© Lynn LV. Viet Linh. Oct 2021. California, USA.