The Santa Barbara Farmers' Market is held every Saturday in downtown Santa Barbara, California, USA. The market was established in 1982 and is a destination for local residents and tourist visitors to buy fresh foods. Sellers are mainly local farms from Santa Barbara County. They bring to the market a variety of vegetables, fruits and specialties every weekend.
Location:
Santa Barbara Downtown Farmers' Market
110 E Cota St, Santa Barbara, CA 93101
Hours of operation:
Every Saturday from 8:30 AM to 1:00 PM

General admission fees:
None
Website:
https://www.sbfarmersmarket.org/sb-and-cota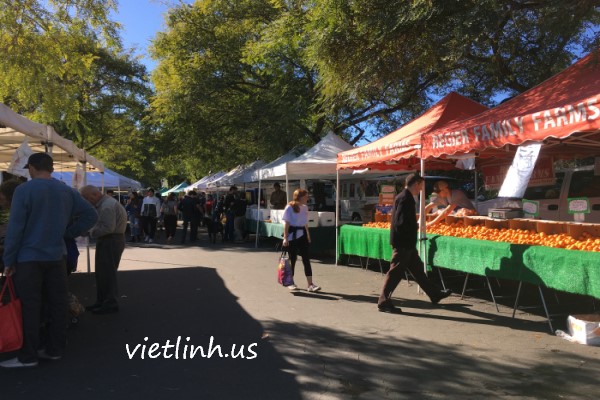 The Santa Barbara Downtown Farmers' Market includes different market stands and booths. Sellers are local farms from Santa Barbara County.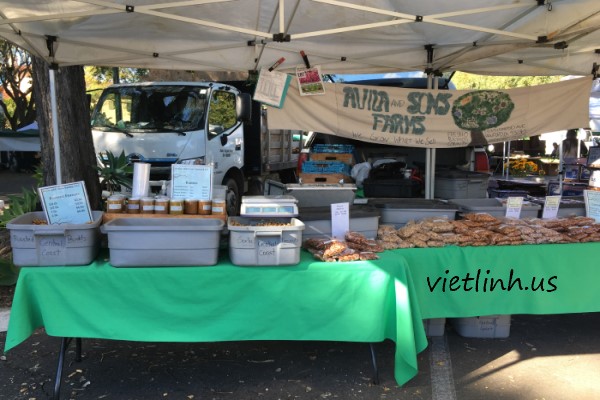 The market offers a variety of produce, such as beans and nuts.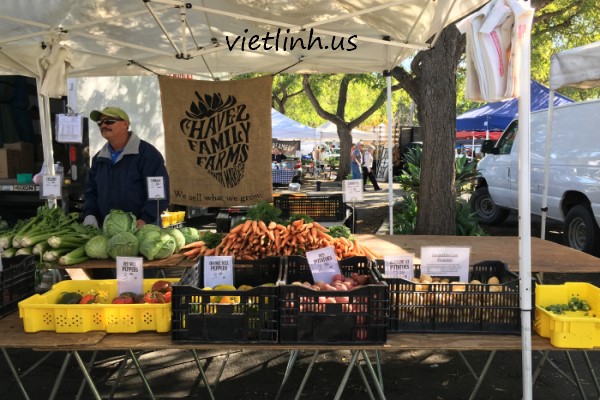 As well as greens and vegetables.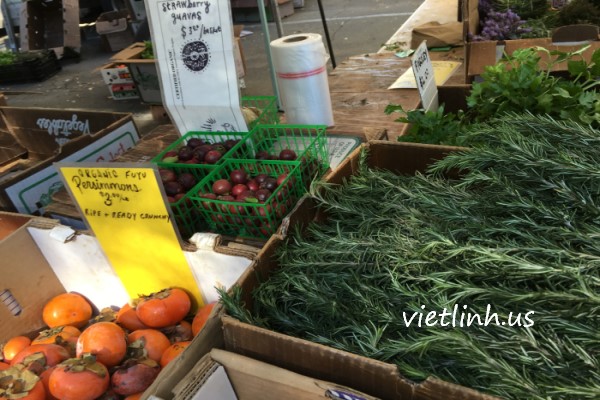 At the end of the year and the beginning of a new year, persimmon is a seasonal fruit sold in most of the market stands.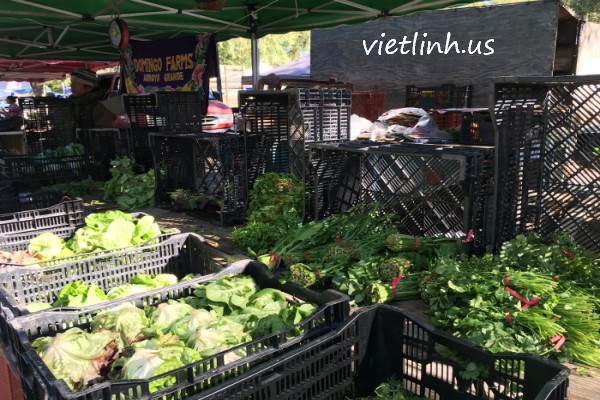 A selling booth with fresh vegetables.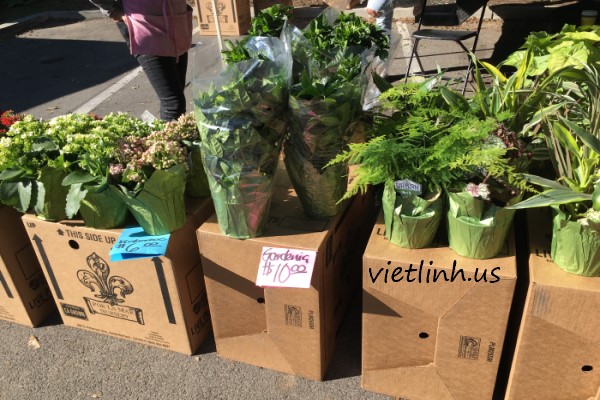 Flowers sold at reasonable prices.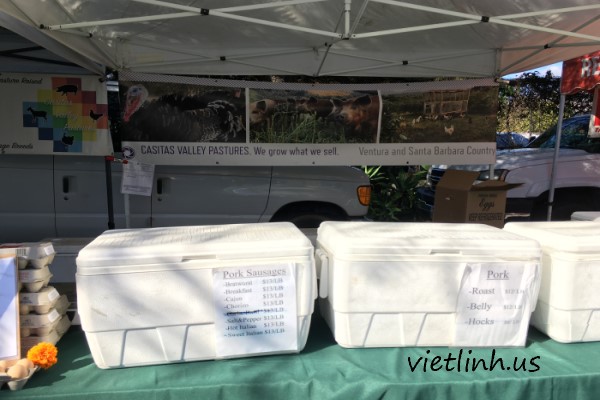 Meat are stored in foam containers to maintain a low temperature.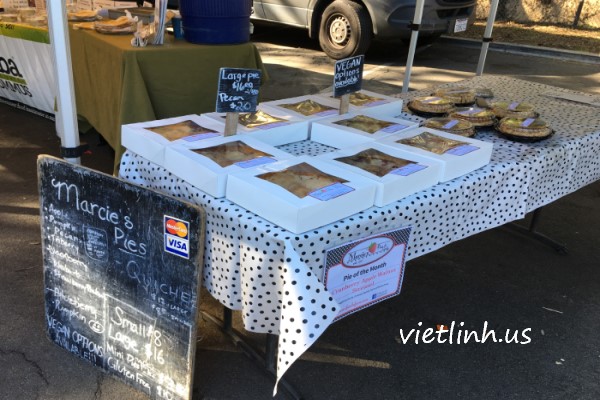 Cakes.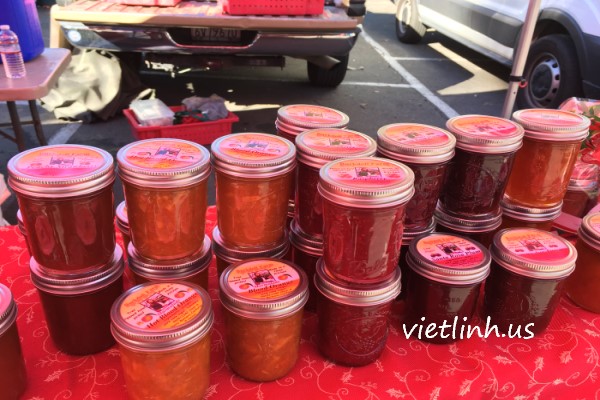 Homemade jams from fruits at a farm.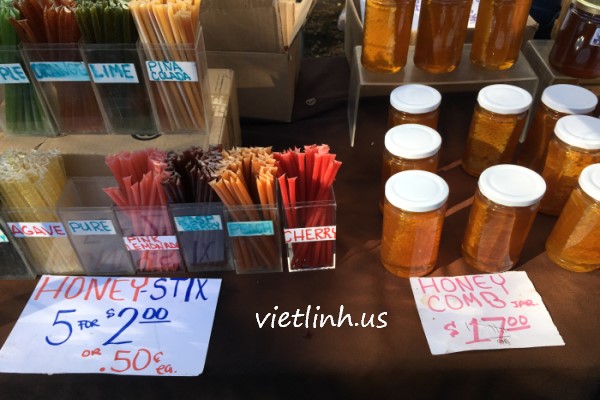 Or local, organic honey and honeycomb products are all preferred by consumers.
Some products at the market especially show local farms' creativity and skillfulness to adapt to consumers' taste. For example, there are candles made from beeswax.  
Lynn LV. Viet Linh © January 2020. California, USA.