Aquaculture:
Farmers in the coastal districts of Tra Vinh Province are now preparing the second round of crab farming for the year.
In the last 4 years, farmers in Tra Vinh Province have developed marine farming. Most of which is crab farming in black tiger prawn ponds to replace monoculture of black tiger prawn and whiteleg shrimp.
Each year, farmers in Tra Vinh stock crab in an area of ​​about 13,000 hectares. In which, there are about 30% of intensive farming area with a yield from 0.8 to 1.2 tons/hectare. The total output of harvested commercial crab is over 1,400 tons/year.
This year, the price of sea crabs is stable at a high level. Many farmers are expected to earn an average profit of VND100 million/hectare/year.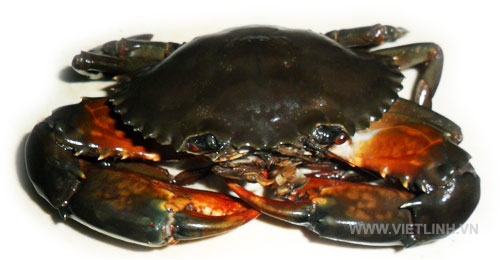 Processing, Import and Export:
Taiwan is Vietnam's 8th largest shrimp import market, accounting for 1.7% of Vietnam's total shrimp export value. Vietnamese shrimp export to Taiwan was stable in the first 9 months of this year.
In September 2019, shrimp export to Taiwan reached over $5 million, an increase of 15% compared to September 2018. In the first 9 months of this year, shrimp export value to this market was at $41.9 million, up 13.9% over the same period in 2018.
In early October 2019, the Taiwan Food and Drug Administration announced a list of 638 Vietnamese seafood companies and businesses allowed to export to this market. This information makes Vietnam's seafood export to this market more convenient.
By Sonia LV - Copyright © VietLinh