Aquaculture:
Thanks to the correct application of farming techniques, Duc Vinh Agriculture - Trading - Service Cooperative in Long Tan Commune, Dat Do District, Ba Ria - Vung Tau Province has successfully implemented the model farming eel in cement tanks. The model produces eel breeds and commercial eel. Thanks to the model, many members of the cooperative earn hundreds of millions of Vietnamese dong every year.
Compared to raising eel in the field, raising eel in cement tanks at home can divide different types of eel into farming tanks, such as tanks for larvae, elvers, and commercial eel. This farming method uses clean and convenient feed sources, which helps farmers promptly detect epidemics, shorten care time, and bring stable productivity.
In 2018, the cooperative sold about 1 million eel breeds to the market. Particularly from the beginning of 2019, more than 1.5 million eel breeds and 30,000 commercial eel have been sold. Along with producing eel breeds, Duc Vinh Cooperative is investment in commercial eel farming model, which initially brings positive results.
Processing, Import and Export: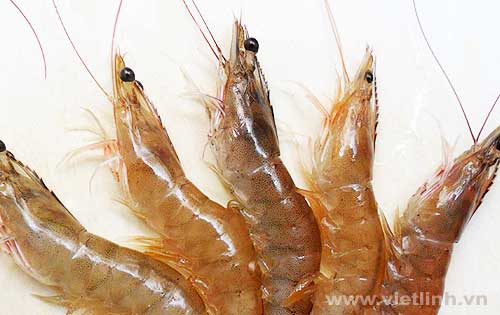 According to the Vietnam Association of Seafood Exporters and Producers (VASEP), as of October 15, 2019, shrimp export to the U.S. market reached $510.5 million, up 1.2% compared to the same period last year. The U.S. remains Vietnam's second largest shrimp import market after the EU. This market accounts for 19.6% of Vietnam's total shrimp export value.
The U.S. is also the largest import market for whiteleg shrimp from Vietnam. Regarding the structure of Vietnam's shrimp export to the U.S., whiteleg shrimp accounts for a large proportion of 83.3%, and black tiger prawn accounts for only 12.6%. In the first 9 months of this year, Vietnam's export of live, fresh and frozen whiteleg shrimp to the U.S. increased by 42% over the same period last year.
Noting the positive signals in shrimp export to the U.S., VASEP forecasts that shrimp export to this market will increase by about 5% in the last quarter of 2019.
By Sonia LV - Copyright © VietLinh