Livestock:
According to the Department of Livestock Production, in the first 6 months of the year, the total number poultry of the country increased to 7.5%. Poultry egg production reached nearly 7 billion, up 11.4% compared to last year. Many places where pig farming is affected by diseases, farmers are shifting to poultry farming.
Investors and farm owners in Vietnam are facing difficulties when the price of chicken imported from the U.S. to Vietnam is surprisingly cheap.
According to the General Department of Customs, in the first 6 months o 2019, 62,400 tons of chicken from the U.S. were imported to Vietnam. The import value of these products was $48.6 million. On average, chicken from the U.S. is sold in Vietnam only under VND18,000/kilogram, which is abobut $0.75 cents/kilogram.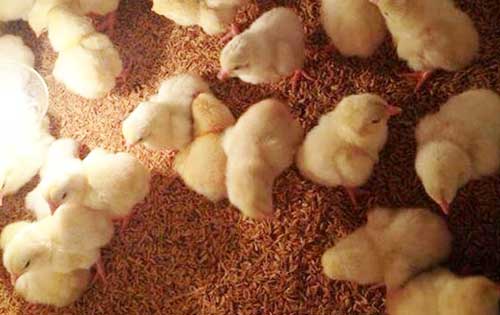 Plantation:
In 2019, Gia Rai Town, Bac Lieu Province strives to expand the area of ​​rice-shrimp production to 5,000 hectares. In particular, there will be 2,000 hectares of new farming area with rice seed support from the authority.
To complete this plan, stakeholders have invested nearly VND13 billion to support farmers with rice seed and provide technical training to them.
At the end of August 2019, farmers will complete field improvement and will start sowing rice in the middle of September 2019.
Authority recommends that farmers should choose high-quality rice varieties to be put into production such as "bui do ngan ngay," OM 2517, OM 5451, and OM 4900.
Fruits:
Over the past few years, diseases affecting "da bo" longan trees have reduced productivity and quality of the crop. Many gardeners have converted to new varieties of longan such as: Ido longan, "thanh" longan with higher efficiency.
To shorten the time of planting, gardeners in Ke Sach District, Soc Trang Province, graft "thanh" longan branches to the roots of "da bo" longan. With this method, hybrid longan trees can bear fruits after about 2 years.
Ke Sach District is known as the "capital" of fruit trees of Soc Trang Province. The district has about 16,000 hectares of fruit trees. Of which, there are 2,900 hectares of longan, mainly "da bo" longan. According to experts, the implantation of "thanh" longan branch to the root of "da bo" longan can shorten the time of farming. At the same time, the technique helps retain the original root of "da bo" longan.
Farmers, Agriculture, Countryside:
In Hanoi City, there are more than 2,800 farms of all kinds. Of which, there are 70 plantation farms, nearly 2,000 livestock farms, over 400 aquaculture farms, and about 300 synthetic farms.
The total annual revenue of farms in Hanoi City is about VND5,700 billion. Livestock farms themselves have a revenue of VND4,600 billion.
Living and Environment:
From the beginning of the year until now, the Forest Protection Department of Hau Giang Province has received reports from local residents of 4 individual pythons (125 kilograms) and 57 ring-necked pheasant (Phasianus colchicus), which weighs about 1.5 kilogram each. The Department has released these animals to the wild in Lung Ngoc Hoang Nature Reserve. Additionally, 4 other monkeys were released by the Department to the Cu Chi Wildlife Rescue Center in Ho Chi Minh City.
In recent years, people have voluntarily bring rare and previous animals to forest protection agencies so that they can be released back to the wild.
Pet, Flowers and Ornamental Plants:
Foreign partners who cooperate with flower businesses in Da Lat City are concerned about the copyrights of vegetables and flowers grown in here. Meanwhile, local authorities recognize that limits related to copyrights of vegetables and flower varieties for export will be a challenging issue in the future.
It is known that Da Lat flower growers have exported about 310 million flower stems. The export is increasing each year. Flower export accounts for 12% of the total flower output of Da Lat (more than 3.1 billion branches).
By Sonia LV - Copyright © VietLinh