Livestock:
In August, the price of pork continued to escalate. In some northern provinces of Vietnam, pork price reaches over VND50,000/kilogram, which is doubled or almost tripled compared to the low price in the past due to African swine fever virus.
Particularly in Dong Nai Province, the price of pigs sold at farms is ranging from VND40 thousand to VND42 thousand/kilogram. This is an increase of more than VND10 thousand/kilogram compared to the previous month.
According to the Department of Animal Husbandry and Veterinary of Dong Nai, the total number of pigs in the province is only over 1.85 million, declining more than 650 thousand compared to 4 months ago when the African swine fever virus epidemic had not appeared. In particular, the total current sow is only about 230 thousand, down 100 thousand compared to the beginning of the year. The province's total number of pigs continued to decrease.
It is predicted that the price of pork will continue to fluctuate in the coming time, especially when the Lunar New Year 2020 is approaching because of unstable and insufficient supply.
Plantation:
The Vietnam Association for Nature and Environment Protection and Hoang Su Phi District (Ha Giang Province, Vietnam) organized a ceremony to recognize the Shan Tuyet tea population in the district as the Vietnam Heritage Tree.
Currently, the total tea area in Hoang Su Phi District includes 4,542 hectares; area being harvested is 3,252 hectares. Through surveys of the district, there are more than 10,000 Shan Tuyet tea trees aged over 100 years old with a trunk diameter of 30 centimeters or more each. The ancient Shan Tuyet tea populations in Nam Ty, Thong Nguyen, Ho Thau, Ta Su Choong and Tung San Communes are not only old, but also very beautiful.
The fact that ancient Shan Tuyet tea is recognized as a Vietnam Heritage Tree is important to the conservation of its precious genetic resources. The event contributes to improve the plant's economic value and increase income for tea growers. This is also a valuable opportunity to promote the organic ancient Shan Tuyet tea brand of Hoang Su Phi District to both domestic and international markets.
Fruits: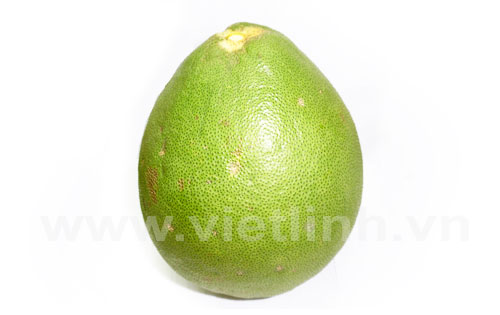 Due to the effects of tropical depression, on the past few days of heavy rain, 1,200 hectares of pomelos planted in Huong Khe District, Ha Tinh Province were flooded with water. The trees face the risk of rotten fruits and low selling price.
Phuc Trach pomelo is a special pomelo variety of Ha Tinh Province. It is grown in 22 communes and towns of Huong Khe District in an area of ​​2,400 hectares. Yet, nearly half of the farming area were flooded in the last few days.
Each Phuc Trach pomelo tree is about 3 meters high. However, floodwater rose to more than 1 meter. Phuc Trach Commune currently is having about 1,350 tons of pomelo being flooded and facing the risk of being damaged.
Farmers, Agriculture, Countryside:
On the last days of August 2019, floodwater flooded many farming fields of Hong Ngu District, Dong Thap Province.
According to authority, the rapid increase of water in rivers on recent days due to the impact of typhoon No. 4 has brought heavy rainfall to the watershed area of ​​the Mekong River. From upstream of Laos, floodwater flows to the tributaries of the Mekong Delta in Vietnam and creates a late flood season.
According to many experienced fishermen, with the situation of late flood like this year, the amount of shrimp and fish will be less than other previous years. However, this will help farmers have more income and stabilize their earnings throughout the next coming months.
Living and Environment:
Dutch scientists announced their discovery that the Mekong Delta is only 0.8 meters above sea level (compared to the current expectation of 2.6 meters). This situation creates a risk for 12 million people in the delta because they will have to migrate in the next 50 years.
This latest news on the sinking speed of the Mekong Delta was published in the Nature Communications journal on August 28 by a research team led by geologist Philip Minderhoud of University of Utrecht (Netherlands).
Pet, Flowers and Ornamental Plants:
In many communes of Nam Dinh City, there are a number of orchards producing unique and beautiful fruit bonsai trees such as papaya, Dien pomelo, red-skin pomelo, green-skin pomelo, or lemon bonsai grown on pots. The plants especially meet the needs of customers to prepare for the Lunar New Year Holiday 2020. From growing bonsai fruit trees in pots, many gardeners have an annual revenue of VND3-4 billion.
Grasping the tastes of customers, many gardeners and businesses have developed in a variety of landscaped bonsai and fruit trees. Their products bring not only high income sources, but also artistic values for bonsai from Nam Dinh Province.
By Sonia LV - Copyright © VietLinh