Aquaculture:
In order to improve the economic efficiency of shrimp farming models in coastal communes, in the last two years, people in Quang Tri Province has adopted the two-stage shrimp farming model. With the support of functional agencies, farmers have initially gained higher efficiency compared to traditional shrimp farming method.
The new technology requires shrimp to be reared in 2 different stages. In the first phase, shrimp are raised in nurseries for about 1 month to avoid the impact of weather and other external factors. Pond environment in this phase is strictly controlled so the shrimp survival rate is high. Shrimp can grow healthily with few diseases.
In the second phase of the model, shrimp is grown in large ponds. On average, the farming period of about 2 to 3 months before harvest. In an area of ​​3,000 square meter, some households in the province after more than 3 months of farming are able to harvest a yield of 8- 9 tons, which is about 35% higher than the traditional farming method.
Processing, Import and Export: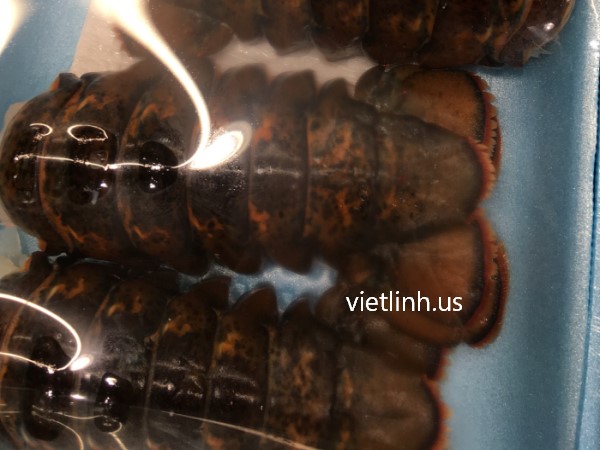 Lobster farming in cages is Khanh Hoa Province's strength. Currently, the whole province has nearly 50,000 lobster cages. However, its consumption still depends mainly on the Chinese market through non-quota export route. Not only lobster, but other items such as Babylonia areolata, grouper, Asian sea bass also have similar difficulties when they are exported to the Chinese market.
From May 21, 2019, the Chinese side has strengthened the control of origin, quarantine certificates, packaging specifications and labels for imported products. As a result, 6 tons of lobsters from Khanh Hoa Province, Vietnam were returned due to the absence of the required documents and procedures.
By May 27, 2019, China tightened its conditions. This market only accepts products by businesses granted the import code. In addition, the purchase, sale and import of households in the Chinese border areas are strictly supervised and managed by the Chinese authorities.
As of August 26, 2019, Mong Cai Border Gate still had 129.21 tons of shrimp from Khanh Hoa Province that have not yet exported due to policy changes from China.
By Sonia LV - Copyright © VietLinh