Aquaculture:
Bac Lieu Province organized the Vietnam Shrimp Forum 2020 with the theme "Applying science and technology toward a sustainable development of the shrimp-rice farming model in the Mekong Delta".
The shrimp-rice farming model is a typical farming technique to adapt to seasonal saltwater intrusion in coastal provinces of the Mekong Delta. Saltwater intrusion often occurs from December to May every year. The rainy season is usually for rice farming to utilize the advantages of rainwater to wash salt and sweeten the field. In the remaining months, due to saltwater intrusion, rice fields become shrimp ponds. Shrimp is farmed using natural feeding and seeding methods.
In 2020, the total shrimp-rice farming area of provinces in ​​the Mekong Delta is estimated at more than 211,900 hectares. The model of salt-brackish shrimp-rice farming can be used to farm 2 crops, one shrimp crop and one rice crop. Shrimp-rice farming brings high economic efficiency, about VND60-70 million/hectare/year.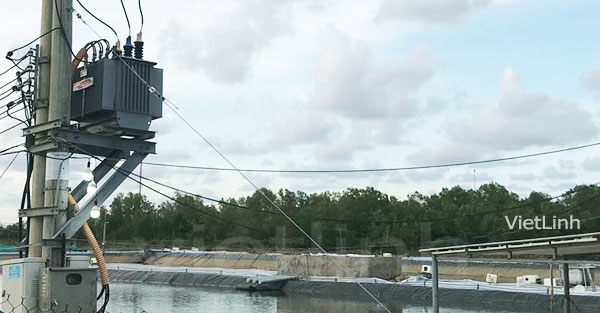 Processing, Import and Export:
It has been 9 years since the recognition of the collective brand "Rach Goc Dried Shrimp". People in Ngoc Hien District, Ca Mau Province are increasingly prosperous thanks to the profession of producing dried shrimp.
Applying new technology to constantly improve productivity and quality along with creating a variety of products, farmers in Ngoc Hien District have successfully make local dried shrimp products become more popular. Each month, local establishments supply to the market 20-30 tons of marine dried shrimp, and 2-3 tons of high-quality organic shrimp.
From a few traditional households, up to now, Ngoc Hien District – the famous cradle of dried shrimp in Ca Mau Province, has 15 establishments producing dried shrimp. Along with a strict management in production, local farmers are conscious of protecting their brand. Thus, the product "Rach Goc Dried Shrimp" always keeps its quality and position in the domestic market.
By Sonia LV - Copyright © VietLinh