Livestock:
After more than 5 years of raising pigs using modern technology, Phung Hong Em (Xuan Loc Commune, Song Cau Town, Phu Yen Province) has earn an average income of VND5 billion/year.
At this time, Phung's farm has 4,000 pigs farmed for meat, and 180 gilts or sows with 6 farming areas of ​​more than 1 hectares.
The farm's source of breeding pigs is mainly imported from the US. They are carefully screened to reach the highest standards and quality. Thanks to the closed farming technology, Phung's farm always proactively prevents and avoids epidemics in pigs.
Plantation:
According to authority, the production cost of rice farming in the Mekong River Delta in 2020 will decrease significantly compared to previous years (currently is at an average of about VND3,521/kilogram while the average of the previous years is VND3,800/kilogram). Thanks to local application of scientific and technical advances and cost-reduction solutions, the price of rice production decreases significantly.
In particular, the Vietnam-Sustainable Agriculture Transformation Project (VnSAT) was implemented in 8 provinces with rice as their key products in the Mekong Delta. This project has supported farmers to invest in developing infrastructure for production, promote mechanization, and synchronously apply technical advances to reduce cost, increase productivity and quality of rice.
Fruits: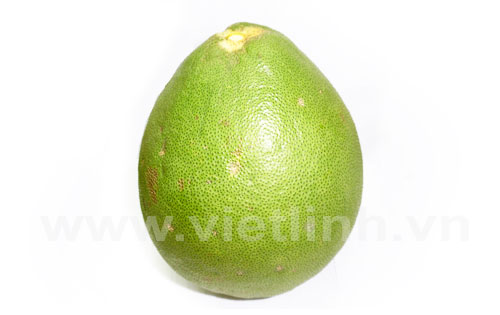 Recently, the shipment of dragon fruits of Thanh Binh Cooperative and "Co Gai Buoi Hong" green-skin pomelo of Ben Tre Green-Skin Pomelo Cooperative has officially been displayed for sale at supermarkets, fruit shops and vegetable shops in Canada.
"Co Gai Buoi Hong" is a trademark registered in Vietnam by the Ben Tre Green-Skin Pomelo Cooperative. The product is certified for good agricultural practice by GlobalG.A.P.
Farmed according to safe production process and meeting VietGAP standards, dragon fruit of Thanh Binh Cooperative and "Co Gai Buoi Hong" green-skin pomelo of Ben Tre Green-Skin Pomelo Cooperative are certified to have no residue of pesticides. The Canadian partner confirmed that they have and will continue to order these 2 products because of their high-quality and delicious fruits.
Farmers, Agriculture, Countryside:
A ceremony to honor and award the title of Excellent Vietnamese Farmer and the title of Business Accompanying Farmers in 2020 was held. The Organizing Committee honored and awarded 63 farmers with the title of Outstanding Vietnamese Farmer in 2020, and 27 Businesses Accompanying Farmers.
63 excellent farmers were honored in 5 different categories: livestock; plantation; seafood; trading and providing agricultural services. They are inventors and pioneers who contribute to the building of a new countryside.
Living and Environment:
According to the National Center for Hydro-Meteorological Forecasting of Vietnam, in recent years, there has been a heavy rain on a large scale in many places in the Central region. The rain is unprecedented in the history.
Comparing the weather this year with the same period in other years, this weather pattern of heavy rain usually appears in Central Vietnam from September to November every year. However, the annual intensity of rain is different.
It is recommended that rain, floods and tropical depressions will continue to appear and cause heavy rain in the Central region. The rocky ground of the Central region with heavy rain is expected to cause landslides and floods.
Pet, Flowers and Ornamental Plants:
Preparing for the Lunar New Year flower season 2021, farmers in Sa Dec Flower Village, Dong Thap Province have found many new varieties of flowers, ornamental plants to meet the market demand. They contribute to diversify flower products and improve the value chain of Sa Dec flower.
Sa Dec Flower Village currently has more than 2,500 kinds of flowers and ornamental plants to supply to many localities in the country.
Towards the production of flowers and ornamental plants in the direction of high technology, local farmers have paid more attention to investing in greenhouses, netted houses and automatic sprinkler systems to better serve the needs of flower production.
By Sonia LV - Copyright © VietLinh