Aquaculture:
According to the General Department of Fisheries, the total output of seafood production of Vietnam in the third quarter of 2020 is estimated at 2.3 million tons. Of which, the output of fishing is over 1 million tons, and the output of farming is over 1.2 million tons. Accumulated from the beginning of 2020, the total output of the seafood industry is estimated at 6.1 million tons, including 2.9 million tons from fishing and 3.2 million tons from farming.
Regarding brackish-water shrimp, the area of ​​shrimp farming up to now is about 708,436 hectares, including 621,544 hectares of black tiger prawn, and 84,519 hectares of whiteleg shrimp. The total production is estimated to reach 605 thousand tons by September 2020. In which, the output of black tiger prawn reached 205 thousand tons, of whiteleg shrimp reached 400 thousand tons.
Regarding Tra fish (also known as Pangasius or swai), the new farming area is 2,160 hectares. Accumulated production of Tra fish in the first 9 months of 2020 is estimated at over 1 million tons.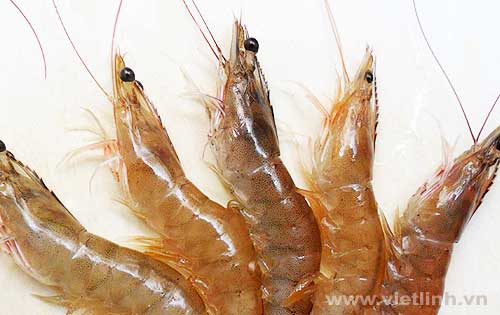 Processing, Import and Export:
The EU- Vietnam Free Trade Agreement (EVFTA) took effect from August 1, 2020. It opens up opportunities for the export of Vietnam's tuna to the EU market. Vietnam's tuna export turnover to the EU has increased sharply in two recent months. However, in order to enjoy preferential tariffs, Vietnam's tuna products must meet the strict requirements of this market.
For canned tuna, the EU gives Vietnam a tariff quota of 11,500 tons/year. Taking advantages of opportunities from the EVFTA, Hai Vuong LLC has pioneered in investing, innovating processing technology and exporting high-quality tuna to the EU market. According to the company leaders, their total export turnover in the first 9 months of 2020 reaches $181 million. Of which, the EU market reaches $46.8 million, an average of $5.2 million/month. Since the EVFTA took effect, the export value in August and September of Hai Vuong LLC to the EU reached $16 million USD, or $8 million/month on average, which is 1.5 times higher than the average of the first few months of the year.
By Sonia LV - Copyright © VietLinh