Aquaculture:
In the closed value chain that Viet-Uc Seafood Corporation builds from broodstock, breed shrimp, commercial shrimp, to the final product, shrimp farming is an important factor that determines the yield as well as the quality of shrimp.
The high-quality shrimp production complex of the corporation in Phu My, Binh Dinh Province has been certified as an agricultural firm with high technology. Achieving this certification is an important milestone for Viet-Uc Seafood Corporation to confidently promote its production activities, develop its strategy in building high-tech companies towards the goal of bringing Vietnamese shrimp to the international market.
The commercial shrimp farming area in Hoa Binh, Bac Lieu Province has been certified as a facility that meets the Disease Safety Standards recommended by the World Organization for Animal Health (OIE). This is an important event for the first commercial shrimp farming area in Vietnam to be certified with this standard. This is also a great opportunity for Vietnamese shrimp to have the opportunity to be exported to demanding international markets.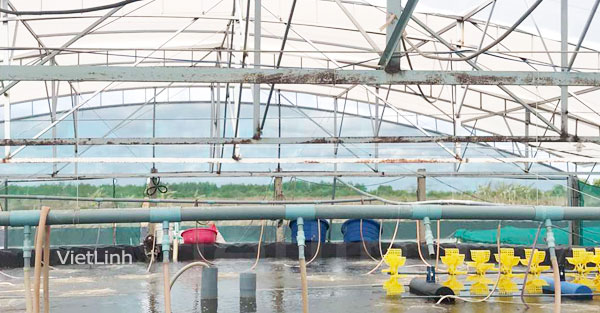 Processing, Import and Export:
After a period of steep reduction, the price of Pangasius (also known as Tra fish or swai) in the Mekong Delta has risen again, making farmers and businesses delighted. Along with many drastic solutions, the Pangasius industry is expected to return to its prosperous stages.
Since October, the price of Pangasius fingerling in many localities in the Mekong Delta have risen again by more than VND5,000-6,000/kilogram compared to about 2 weeks ago. In An Giang Province, Pangasius price in early November were also at VND21,000-22,000/kilogram, helping farmers to start making profits again.
Currently, many people and businesses farming and processing Pangasius for export in the Mekong Delta and authorities are actively promoting business activities along with the consumption of Pangasius products in the domestic market.
By Sonia LV - Copyright © VietLinh