Livestock:
Recently in Nghe An Province, TH Group, the owner of TH true MILK brand, held the first welcoming ceremony in 2020 for a herd of 4,500 Holstein Friesian (HF) pure-blood cattle to Tan Dao farm.
This group of TH true MILK's newly imported HF high-yielding dairy cows is the 20th herd that TH Group has imported to Vietnam in the past 10 years. According to the business's roadmap to the end of 2021, TH Group's total herd will reach 70,000 dairy cows.
TH Group's dairy herd has been registered to meet the American dairy cow breed standard at the American Dairy Cow Association. The cows have high genetic criteria, breeding characteristics and indexes. Genetic performance (GTPI) of these dairy cows is very good, at 2,650.
Plantation:
After the Lunar New Year, farmers growing pepper in Dong Phu District, Binh Phuoc Province enter their harvest time. However, pepper price is at a record low while wage for labor increases. This causes many difficulties for farmers.
This year, pepper price is only at VND39-43 thousand/kilogram. Before the Lunar New Year, it also fell to VND38 thousand/kilogram.
Currently, the price of labor increases while the price of pepper is too low, causing farmers to lose money and profit. In case of pepper ripening, failure to harvest in time will greatly affect the yield of the next crop as exhausted trees will not rear fruits. Thus, many farmers have to pay high prices for labor to harvest pepper in time.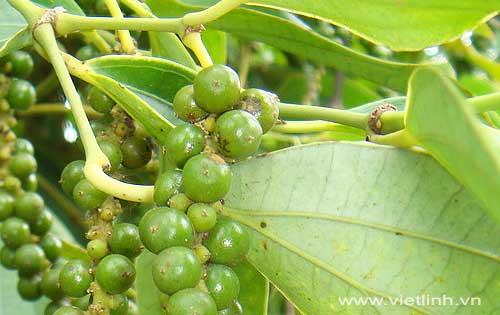 Fruits:
Tien Giang Province is known as the "kingdom of fruit" of Vietnam with more than 70% of fruit export to China.
The province currently has about 80,000 hectares of fruit orchards with an annual output of more than 1.5 million tons. Despite the decline in fruit export and income due to coronavirus, local gardeners have to accept this situation.
Specialists recommend that local gardeners should not encourage off-season flowering plants at this time. Instead, people should focus on renovating, improving the quality of orchards and fruit trees in the planned area.
Farmers, Agriculture, Countryside:
According to the Ministry of Agriculture and Rural Development, the coronavirus pneumonia epidemic has affected the agricultural sector with great damages as China is a large market for Vietnam's agriculture export. China accounts for 22-24% of the total export of Vietnam's agricultural products. In which, many items account for a large proportion like vegetables.
For seafood export, in the first quarter of 2020, as China announced a temporary halt, exporting seafood faces difficulties due to delayed time of delivery. Many Chinese seafood importers have informed Vietnamese exporters to postpone the delivery until the end of February 9, 2020, or until there is news of normalization of operations from the Chinese government.
Living and Environment:
The Southern Institute of Water Resources Research stated that from February 8 to February 16, 2020, salinity will appear with the greatest depth of saline intrusion. 4‰ saline water will penetrate deeper than the same period in 2016 from 4 to 7 kilometers. Of which, Vam Co Dong and Vam Co Tay rivers are affected from 95 to 100 kilometers.
With the flow of river water into delta, at this time, the possibility of a historical saline intrusion is very high. At this time, hydroelectricity in China is still discharging water at a low level, which increase the risk of saline intrusion in the second half of February. Last week, 4‰ saline water intruded into estuaries, from 34 kilometers in Cai Lon River to 77 kilometers in Vam Co Tay River.
Pet, Flowers and Ornamental Plants:
In January 2020 during the Spring Lantern Festival, farmers in Lam Dong Province were delighted when the price of chrysanthemum sold in garden increased sharply to VND30,000 - 35,000/bunch of 10 branches. The price was higher than in the Lunar New Year holiday from VND2,000 to 2,500/branch.
Currently, the flower market in Lam Dong Province is very active. Farmers in flower villages of Da Lat City, Lac Duong and Don Duong Districts are earning high profit with this flower crop at the beginning of the year.
By Sonia LV - Copyright © VietLinh