Aquaculture:
The price of sea crab in Western Vietnam was at VND650,000 per kilogram at the end of January. At this time, the price is half off as sea crab can't be exported to China due to coronavirus. Thousands of farmers are concerned because crab prices tend to fall further.
China is still a large market for Vietnamese sea crab export. However, this market is now almost "frozen" due to coronavirus. Currently, most traders are buying sea crab for storage and domestic consumption.
According to authorities of Ca Mau Province, the prices of sea crabs of all kinds have dropped sharply. Some traders stop buying this product because they have no output due to coronavirus.
Ca Mau Province has about 300,000 hectares of aquaculture, including area with shrimp - crab combined farming. Particularly, the province's sea crab is mainly exported to China and consumed domestically.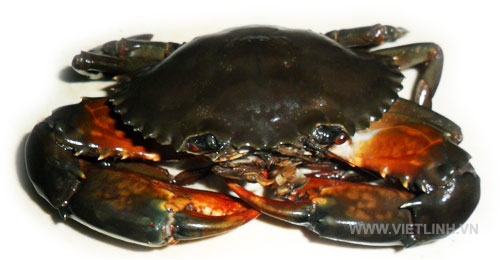 Processing, Import and Export:
In January 2020, seafood processing for export of Bac Lieu Province increased sharply. The province's total frozen seafood processing output reaches 7,900 tons, equal to 7.76% of the plan and up 13.36% compared to the same period last year.
The statistics contribute to the total value of exported goods in January 2020 more than $64 million, equal to 7.69% of the plan and up 8.94% compared to the same period last year.
However, by February 2020, seafood export has encountered many difficulties, especially shrimp export to China has been delayed due to the coronavirus outbreak. Therefore, Vietnamese seafood export businesses are exploring and turning to other potential markets.
By Sonia LV - Copyright © VietLinh