Aquaculture:
This year, the season of salinity comes early and penetrates deeper than any other years. In some shrimp farming areas of the Mekong Delta, while the annual salinity fluctuates between 5 and 15 ppt, currently, it is at 10 to over 20 ppt.
With recent weather events, salinity is predicted to continue to increase, especially in coastal areas. Salinity coming early and rising also brings worries and hope for shrimp farmers.
The model of shrimp farming with pond liner, covered with a netted roof, is evaluated to be suitable to the current weather and salinity.
For intensive or high-tech shrimp farming areas, salinity increases below 20 ppt are almost unharmed, even better than low salinity. But for extensive farming and improved extensive models, low water level in pond will cause difficulties for stocking. It is not easy to manage pond temperature and environment at this time.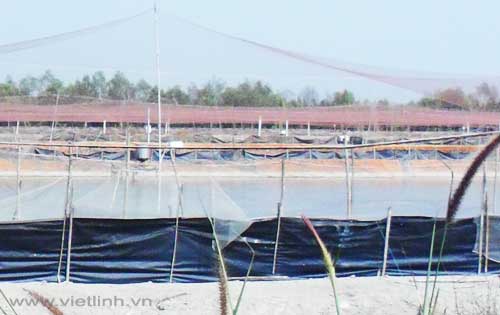 Processing, Import and Export:
After a sharp decline in the first 2 months, seafood export is forecast to continue to face many difficulties due to the negative impact of the Covid-19 epidemic.
According to data from authorities, in the first two months of this year, seafood export reached $932 million, down to 15.9% compared to the same period in 2019.
The markets with the strongest export value reductions were China up to 43.48 %, followed by South Korea, USA, Japan, decreasing by 31.53%; 26.34%; 28.16% respectively.
According to the assessment, in the coming time, the agriculture sector in general and the fishery sector in particular will face many challenges. Particularly, due to the impact of climate change, which has appeared since the beginning of the year, has caused drought and saline intrusion in the Mekong Delta. Along with that, the warning for seafood export issued by the European Commission has not been removed. These factors negatively affect aquaculture farming and production.
By Sonia LV - Copyright © VietLinh