Livestock:
The model of fattening cattle is an appropriate direction for livestock development. It brings high income for many farming households in Dak Djrrang Commune, Mang Yang District, Gia Lai Province.
Cattle-fattening farms often have from 50 to 150 cows. The time to fatten cattle is from 3 to 4 months, with the average monthly profit is VND1 million each cow. Each year, the income from selling fattened cattle is about VND200-700 million.
The time of fattening cow for beef depends on the original cow breeds. With healthy breeds, the fattening period is short.
Plantation:
According to its plan, Ca Mau Province will plant 36,000 hectares of rice on shrimp land this year.
At the present time, local agricultural sector and authorities are guiding farmers about the seasonal calendar, seed structure and saline control right from the beginning of the rainy season to produce rice crop on shrimp farming land with the highest results.
Based on the weather forecast and guidance on seasonal calendar, localities actively develop specific seasonal calendar for each region of the province. The purpose is to reduce risks of saline intrusion and minimize losses of rice farming on shrimp land this year.
Fruits: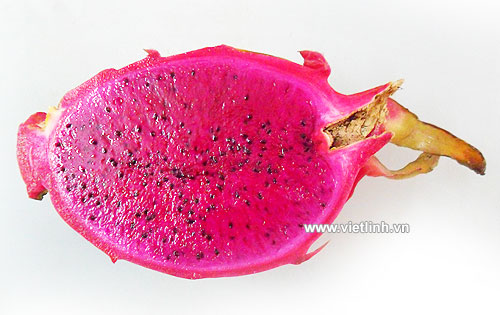 Long An Province currently has about 11,980 hectares of dragon fruit, including 10,510 hectares that can be harvested for fruits. The dragon fruit area is mainly concentrated in Chau Thanh District. Currently, the price of red-flesh dragon fruit that traders buy at the garden is over VND10,000/kilogram.
Meanwhile, most dragon fruits in orchid are of poor quality due to the influence of weather. Most fruits mainly fall into category 3 (lower-quality fruits) or fruits that do not meet the consumption standard. The price of white-flesh dragon fruit is currently at VND2,000-4,000/kilogram; red-flesh dragon fruit is from VND4,000-5,000/kilogram.
Currently, the situation of Covid-19 pandemic is basically under control, but the price of dragon fruit remains low. As the main harvest season is at this time, many localities across the country are also massively harvesting dragon fruits, causing oversupply and reducing price.
Farmers, Agriculture, Countryside:
Saline intrusion in the dry season 2019-2020 in the Mekong Delta region is the most serious in history. However, the degree of damage to agricultural production and livelihoods is significantly reduced.
Regarding agricultural production, saline intrusion has directly affected 10/13 provinces in the Mekong Delta.
For the 2019 rice crop, the area of shrimp-rice land damaged is mainly in Ca Mau Province with 16,500 hectares/176,700 hectares. Of which, 14,000 hectares are totally damaged.
For the winter-spring crop 2019-2020, the affected rice area is about 41,900 hectares/ 1,541,000 hectares of the total cultivated area of ​​the whole region (accounting for 2.7%).
Pet, Flowers and Ornamental Plants:
Binh Duong Province organizes and implements a regional project specializing in the production and supply of ornamental creatures. They include orchids, apricot flowers, bonsai, ornamental plants, and ornamental fish.
The province is increasing the area of ornamental plant cultivation and trading to 139 hectares. In particular, 70 hectares are for orchids; apricot flowers and bonsai trees are 69 hectares. Binh Duong Proince will also raise the scale of ornamental fish of all kinds to 2.9 million. The value of products obtained per hectare of urban agriculture and high-tech agriculture is expected to be VND160-180 million/year. The value of products obtained from orchids, apricot, bonsai-bonsai is expected to reach VND1.1 to 1.3 billion/hectare/year.
By Sonia LV - Copyright © VietLinh