Livestock:
Binh Dinh Province is a typical example of provinces developing chicken farming in the direction of biosecurity associated with the production chain for domestic consumption and export. This is also one of the reasons why Binh Dinh Province was the venue for an event promoting chicken products nationwide in 2020.
The event promoting chicken products in Binh Dinh took place in 2 days, July 23 and July 24 in Quy Nhon City. Participants are 8 provinces and cities in the South Central region (from Da Nang to Binh Thuan) and 5 provinces in the Central Highlands with businesses in the fields of animal husbandry, veterinary medicine, processing and consumption of chicken products across the country.
Plantation:
After many years of massively increasing, the area of ​​cacao trees in Binh Phuoc Province has continuously decreased. If in 2012, the area of ​​ cacao in the province reached 2,696 hectares, by 2018, it decreased to only about 1,000 hectares. At this time, the area of local cacao is only about 500 hectares. Cacao farming is currently concentrated mainly in Dong Xoai, Dong Phu, Bu Dang, Bu Gia Map.
The causes of this sharpe decline in cacao area are market fluctuations, precarious prices and unstable output. Many farmers are no longer interested in growing cacao.
Another reason is that the quantity, quality and market share of cacao in the province are still fragmented. Sales and profits mostly come from the selling of raw cacao beans. There is no brand-name local product, so the competitiveness of cacao from Binh Phuoc Province is not high.
Fruits: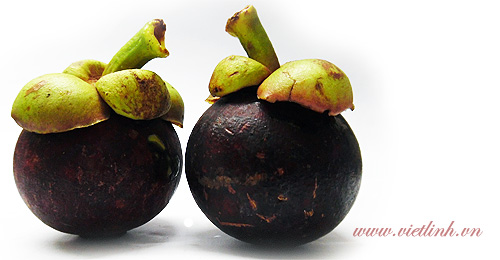 Tra Vinh Province has more than 18,000 hectares of fruit orchards. Many of them are local specialty fruits of high economic value that can be exported, such as mango, longan, banana, orange, and pomelo. Of which, 300 hectares are currently farmed with VietGAP organic standards, including areas for rambutan, green pomelo, orange, and mangosteen.
In order to build special fruit tree areas according to VietGAP or GlobalGAP standards, Tra Vinh Province encourages each local region to select some specialty crops with high economic value as the main crops. Specifically, for fruit orchards, the province supports each farmer with VND6 million/hectare in the first year, and VND3 million/hectare in the second year of farming. The province also supports cooperatives with VND12 million/hectare in the first year and VND4 million/hectare in the second year of farming.
Farmers, Agriculture, Countryside:
According to the Vietnam Ministry of Agriculture and Rural Development, the country's total export turnover of agriculture, forestry and fishery in the first 7 months of 2020 was estimated at $22.3 billion, down 2.8% compared to the same period in 2019.
In particular, the export of main agricultural products was estimated at $10.4 billion, down 4.0%; of fishery was estimated at $4.4 billion, down 6.4%; of major forestry products reached $6.5 billion, up 6.7% compared to last year.
According to the Ministry of Agriculture and Rural Development, in the first 7 months of 2020, although many exported items decreased in turnover compared to the same period in 2019, the export of other products still increased. Among those were rice, vegetables, cassava, shrimp, wood, wooden products, cinnamon, and rattan, which have increased export values compared to the same period last year.

Pet, Flowers and Ornamental Plants:
Ornamental fish is one of the main agricultural products in the urban agriculture development strategy of Ho Chi Minh City.
With existing business experience, Le Huu Thien (Cu Chi District, Ho Chi Minh City) invested in ornamental fish farming. He constantly explores new ornamental fish species to diversify his products and serve the needs of consumers.
Le has successfully built a system of his ornamental fish brands in the European market and exported more than 50 types of ornamental fish to countries around the world.
By Sonia LV - Copyright © VietLinh