Aquaculture:
In Quang Dien District, Thua Thien Hue Province these days, unpredictable weather with hot, sunny daytime and rainy nighttime causes sudden deaths and diseases in shrimp. When shrimp diseases occur, it is often too late for treatments, especially for white spot syndrome, which currently has no cure.
According to local authority, shrimp disease this year is more complicated than in other years. Up to now, the whole Quang Dien District has about 110 hectares of shrimp farming, or 80 households, suffering from diseases and white spot disease. In particular, there are 44 hectares of 78 shrimp-farming households with white spot disease (32 hectares, or 55 households more than the same period last year). In the whole district, about 80 farming households lose approximately VND20 billion. Of which, many households lose their entire income.
It is forecasted that from now until August this year, sunny weather with unpredictable rain will cause environmental and water pollution. Therefore, the risk of diseases in shrimp is high. Farmers are recommended to check and maintain environmental factors in ponds according to regulations and technical guidance.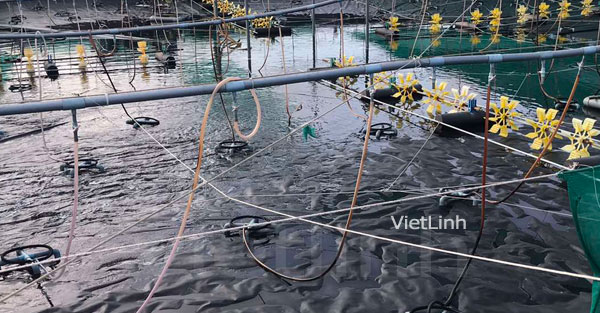 Processing, Import and Export:
The Taiwan Food and Drug Administration (TFDA) publishes a list of Vietnamese seafood businesses that are qualified to export seafood to Taiwan. According to this list, 674 Vietnamese businesses have been licensed by TFDA to export seafood products.
Compared to last year, the number of Vietnamese businesses licensed to export seafood to Taiwan has increased to 36 firms. In October, 2019, only 638 Vietnamese enterprises were licensed to export seafood to this market.
According to statistics of the Vietnam Association of Seafood Exporters and Producers (VASEP), in 2019, Vietnam's seafood export value to Taiwan reached over $124 million, accounting for 1.45% of the total value of Vietnam's seafood export to the world. Particularly, in the first 6 months of 2020, Vietnam's seafood export to Taiwan reached $21.980 million, accounting for 1.4% of Vietnam's total seafood export value.
By Sonia LV - Copyright © VietLinh