Livestock:
Raising chicken in closed coops and having them listen to music is a special farming model applied at Nguyen Thi Lac Chicken Farm in Tan Thoi Nhi Commune, Hoc Mon District, Ho Chi Minh City. The farm is currently having 115,000 industrial broiler chickens.
A special thing about this model is that every day, chicken can listen to music. The music itself, with enough volumn, helps chicken not to reduce stress, digest feed better, thereby reducing feed costs.
By letting chicken listen to music and using probiotics in farming, Nguyen Thi Lac Chicken Farm has reduced feed consumption from 1.6 to 1.55 for 1 kilogram of chicken weight gain. Farmed chicken also has less diseases and fast weight gain. The average weight of a 5-week-old chicken at the time of harvesting is about 2.7 kilogram, with high-quality and tasty meat preferred by consumers.

Plantation:
Up to this point, farmers in Bac Lieu Province have started improving their fields and washing salinity to sow rice seeds on shrimp land.
In order to prepare well for the rice crop on shrimp land this year, localities in the province have been organizing training courses and technical instructions for farmers. It is expected that this year, the whole province will sow seeds on ​​more than 70,200 hectares of shrimp-farming area.
Unlike every other year, Bac Lieu Province invested in testing different rice varieties, ST 24, ST 25, in an area of ​​3,500 hectares for the shrimp-rice crop this year. The farming area is mainly concentrated in the districts of Hong Dan, Phuoc Long and Gia Rai Town. Each district or town is invested from 1,000 - 1,500 hectares of rice varieties for experimenting.
Fruits:
In many provinces of the Mekong River Delta, on recent days, many traders have ordered a large quantity of bananas from localities, thereby increasing banana prices.
According to calculations, the average yield of banana reaches 25-40 tons/hectare/year. If the current selling price can be maintained, farmers will earn a profit of about VND100 - 150 million/hectare.
Banana is easy to grow and requires less labor cost compared to many other crops. Besides the domestic consumption, banana can also be exported to countries around the world.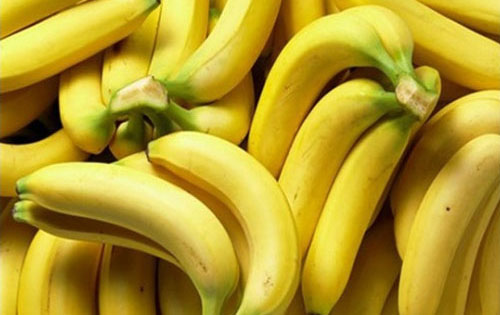 Farmers, Agriculture, Countryside:
Only in a short period of time, farmers in Quang Ninh Province have developed hundreds of models of high-tech cultivation, livestock and aquaculture. These models can bring high values of up to VND150-300 million/hectare/year. Many models for small-scale farming are upgraded into large farms, family farms, and businesses.
Some typical high-tech farming models include melon, citrus farming of Dong Trieu farmers; orchids, fresh flowers farming of Ha Long farmers; 2-to-3-phase shrimp farming models of farmers in Uong Bi, Ha Long, Tien Yen, Dam Ha, and Mong Cai.
Currently, Quang Ninh Province has 4,000 hectares of industrial shrimp farming. Of which, the value per hectare of industrial farming is 70 times higher than that of traditional, natural farming.
Living and Environment:
These days, Tam Nong District, Dong Thap Province has thousands of Asian openbill storks (Anastomus oscitans) gather at local rice fields to find feed.
There are many food sources, including insects, crabs, fish, snails - the main food of Asian openbill storks at rice fields.
Each Asian openbill stork weighs from 1.2 to 1.5 kilogram. This is a precious species recorded in the Vietnam's Red Data Book. The species must be protected and prohibited from hunting in any form.
Pet, Flowers and Ornamental Plants:
Gardeners in Tuy Hoa City, Phu Yen Province are focusing on growing chrysanthemum varieties, taking care of Vietnamese mickey mouse plant (Ochna integerrima) and kumquat to prepare the new flower season on the Lunar New Year Holiday. Compared to other years, this year, the area planted flowers for the Lunar New Year has decreased.
According to many growers, because this year has 2 leap months of April in lunar calendar, the growing time of Vietnamese mickey mouse plant will last 13 months. Vietnamese mickey mouse plants are aging compared to normal. Currently, most Vietnamese mickey mouse plant in local orchards have signs of early buds. It is likely that the plants will bloom this year earlier than expected, making it difficult to sell them during the Lunar New Year Holiday.
In addition, due to the influence of weather conditions, many kumquat gardens are suffering from the disease premature fruit drop. This can greatly affect the sale of kumquat during the Lunar New Year Holiday this year.
By Sonia LV - Copyright © VietLinh