Livestock:
Taking advantages of local agricultural production area, farmers in Long An Province switch to fattening cow using high technology for high economic efficiency.
Many farmers, after learning about the model of fattening cow, decided to invest in farms with a scale of 10-30 cows. Currently, the price of 3B beef cattle is VND30-40 million each, local beef breeds are at VND7-9 million each. After only 2-3 months, farmers can sell cows to traders.
Over the past time, the price of beef has been stable with high profit. Farmers often buy 3B cows (about 20 months old or more) from the western provinces of Vietnam and Cambodia for farming and fattening.
Plantation:
In Binh Ninh Commune, Cho Gao District, Tien Giang Province, the area specializing in growing commercial chili crops this year has a successful season. The high price of chili has helped farmers earn high income.
Chili pepper has been grown in the land of Binh Ninh Commune for nearly 20 years. This region is the lowland area along the Tien River; local soil is very suitable for growing chili.
Initially, from a few tens of hectares, chili pepper farming has expanded to over 300 hectares, and is the main crop of the locality. In 2020, on average, for each chili crop, farmers earn a profit of nearly VND400 million/hectare.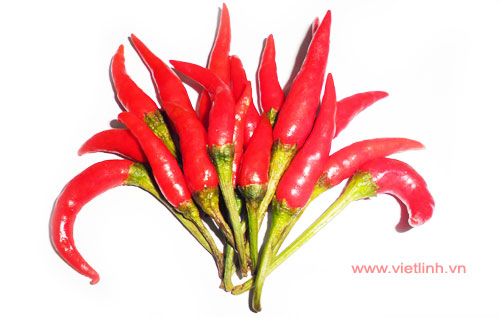 Fruits:
Compared to about 1 month ago, the price of green skin pomelo in Ben Tre Province and many localities in the Mekong Delta is at the lowest level in many years.
Currently, green skin pomelo type 1 (about 1.3 kilogram/fruit or more) is sold by farmers to traders and fruit collectors at about VND28,000/kilogram while in the same period in 2020, the price was from VND38,000- 42,000/kilogram.
According to small traders and fruit trading businesses, the price of green skin pomelo fell low as it is difficult to export fruits due to the impact of COVID-19, and slow consumption in the domestic market compared to past years.
Farmers, Agriculture, Countryside:
On December 31, in Go Cat Hamlet (Dien Hai Commune, Dong Hai District, Bac Lieu Province), a ceremony was held to announce and receive the certificate of the national intangible cultural heritage "Salt making profession in Bac Lieu Province."
With a history of more than a hundred years, salt-making profession has become a culture of Bac Lieu Province. It reflects the unique identity and natural conditions of the locality. In Bac Lieu, salt making is concentrated mainly in Dong Hai and Hoa Binh Districts on an area of ​​about 1,360 hectares with nearly 900 farming households.
Living and Environment:
Saline intrusion in the Mekong Delta in the dry season 2020-2021 is at a higher level compared to the average of many other years, but not as serious as the dry season in 2019-2020.
Saline intrusion in the Mekong Delta depends on water sources from upstream of the Mekong River, high tides and fluctuations in the coming time.
The localities in the Southern Mekong Delta must promptly update hydro-meteorological forecast and take proactive measures to prevent and combat saline intrusion.
Pet, Flowers and Ornamental Plants:
Tan Tay yellow apricot village in Thanh Hoa District, Long An Province currently has 260 hectares of yellow apricot (Ochna integerrima, also known as Vietnamese Mickey Mouse plant). The village has more than 50,000 yellow apricot roots and 300 households specializing in growing the blossom.
According to many farmers, compared with growing rice with an income of about VND30 to 40 million/year, growing yellow apricot has helped many local gardeners change their lives and become billionaires.
It is more than 1 month until the Lunar New Year, but with Tan Tay village, it is already filled with spring colors. With the rapid development of growing areas, this locality has become the land of yellow apricot.
By Sonia LV - Copyright © VietLinh