Aquaculture:
Shrimp farming models in Dong Hai District, Bac Lieu Province of the "Mekong Delta Integrated Climate Resilience and Sustainable Livelihoods Project" funded by the World Bank (WB) have shown positive results.
Models of shrimp farming using tilapia for water treatment in Vinh Dien Hamlet, Long Dien Dong Commune are some successful examples. With the closed models of tilapia farming in sediment ponds for water treatment before pumping water to farming ponds, or intercropping tilapia in shrimp ponds, environmental pollution is limited. Diseases are also being prevented from spreading from the outside into farming ponds.
The models save water treatment cost while environmental indicators in ponds are always stable. They also diversity cultured species in the same area unit. According to shrimp farmers, the model is very effective. After 4-6 months, farmers can harvest shrimp with profit of VND200-500 million/hectare.
Improved extensive and extensive shrimp farming models of the cooperative group Lung Chim Village, Dinh Thanh Commune are other typical models. The cooperative group has 40 households participating on an area of ​​40 hectares of shrimp farming. According to the participating households, the shrimp farmed with this model develops well. Each household earns VND10-20 million.
Processing, Import and Export: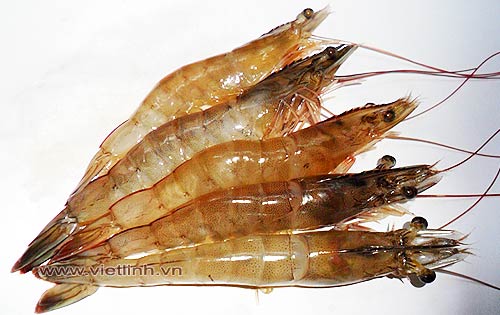 On January 5, at Minh Phu Hau Giang Factory, Minh Phu Seafood Corporation exported its first batch of shrimp in 2021.
There are 8 containers with about 160 tons of shrimp exported to the EU, US and Japan. These are difficult markets with the export price 4% -5% higher than other Asian markets.
In 2020, the export value of Vietnam's shrimp products is expected to reach about $3.85 billion.
Currently, large seafood processing factories in the region have received many export contracts from foreign partners. Despite COVID-19, the shrimp industry in Vietnam brings high economic value. It is forecasted that shrimp export in 2021 will increase 15% compared to 2020, reaching $4.4 billion.
By Sonia LV - Copyright © VietLinh