Livestock:
Considered as the "capital" of cattle raising of the country, with a total herd of over 465,400 cattle, in recent years, Ninh Thuan Province's agriculture sector has been promoting the improvement of breeding, expansion of the livestock linkage chain, and cattle raising activities to maintain a sustainable development, ensure consumption, and bring profits to farmers.
In the 2016-2020 period, the livestock industry had an average annual growth rate of 6.2%, reaching nearly VND1,383 billion, an increase of 35% compared to the 2011-2015 period.
Plantation:
Kon Tum - Ngoc Linh Ginseng, a product considered a national treasure with many nutritional values ​​to health, has just been planted by Ngoc Linh Kon Tum Ginseng Joint Stock Company with more than 1 million trees in the natural forest.
The cultivation of ginseng both protects precious genetic resources and helps improve the lives of farmers. Each Ngoc Linh ginseng nursery has an area of ​​3-4 square meters, but has thousands of seedlings. Each ginseng costs about VND100,000. When a ginseng seedling is successfully nursed, its market price is about VND300,000/plant. However, people mainly cultivate instead of Ngoc Linh selling ginseng seedlings to the market as they are a very scarce species.
Fruits:
Bananas for export in Dong Nai Province are currently priced at VND11,000-12,500/kilogram, double that of two months ago. Previously, due to the impact of Covid-19, the price of bananas in Dong Nai province continuously dropped, sometimes only at VND1,500-4,000/kilogram and there were no traders intending to buy the fruits.
Dong Nai Province currently has nearly 10,600 hectares of bananas, an increase of thousands of hectares compared to the same period last year. Traders who buy bananas say that in the last 3 months of the year, the banana export market is usually active. Currently, China is the main export market of this fruit from Vietnam.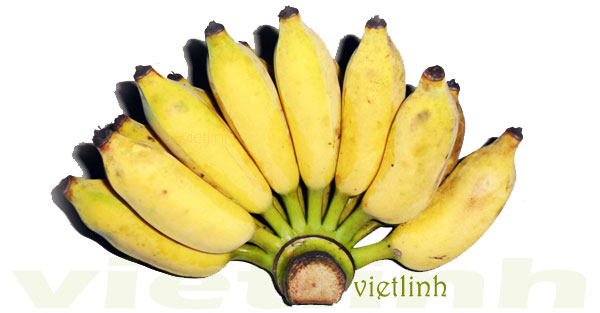 Farmers, Agriculture, Countryside:
According to the Ministry of Agriculture and Rural Development, the export of agricultural, forestry and fishery products in the first 10 months of 2021 reached nearly $38.75 billion, up 13.1% over the same period last year.
Currently, the United States is the largest import market for Vietnam's agricultural products. In the past 10 months, the export of agricultural products to this market reached over $10.8 billion, accounting for 27.9% of the market share. The export turnover of forestry and wood products accounted for 68.4% of the total export turnover of agriculture, forestry and fishery of Vietnam.

​Pet, Flowers and Ornamental Plants:
Le Xuan Liem, Binh Khe Commune, Dong Trieu Town, Quang Ninh Province has successfully applied science and technology to become the owner of the largest and most modern flower farm in Binh Khe.
Le is one of the first households to grow Phalaenopsis orchids in Binh Khe.
Phalaenopsis orchid is difficult to grow, but thanks to investment along with the application of standardized care procedures, Le successfully grows this species for profits.
The orchids of Le's farm, Xuan Liem Farm, are evaluated to be beautiful, durable, fresh and diverse in color. The flowers bloom well on the occasion of the Lunar New Year Holiday. Therefore, although his flowers have a higher selling price than those imported from China and many other types, there are still not enough orchids to sell in his garden.

By Sonia LV - Copyright © VietLinh