Livestock:
Huong Son District is the "capital" of sika deer breeding in Ha Tinh Province, with thousands of farming households. By 2020, the whole district harvested about 15 tons of velvet.
Recently, in Quang Diem Commune, a sika deer's pair of hand-shaped antlers was bought by a customer for VND42 million (more than VND13 million/kilogram while fresh deer antler price is currently about VND11 million/kilogram). The antlers are about 52 centimeter long and weigh 3.2 kilograms.
Normally, a pair of antlers weighs only from 1 to 2 kilograms. Thus, a pair of antlers weighs up to 3.2kg is considered very rare. This particular sika deer for 3 years continuously produces large and beautiful antlers.
Plantation:
Duc Linh District, Binh Thuan Province is entering the cashew harvest season. This year, thanks to favorable weather, most of the cashew areas are in good condition. Besides, this year's cashew prices are also high, making growers hopeful for a successful crop.
In recent years, cashew grown in Duc Linh District is often affected by unseasonal rains, resulting in cashew nut yield harvested only from 0.8 to 1 ton/hectare. This year, the yield is expected to be higher, at about 2.5-3 tons/hectare.
The price of cashew this year is also high. Currently, cashew is bought at VND29,000 to 30,000/kilogram.
Pet, Flowers and Ornamental Plants: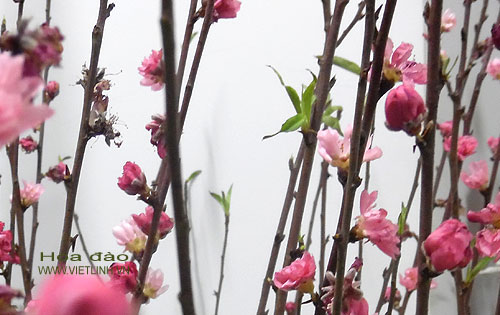 Up to now, the area of ​​flowers and ornamental plants grown in Hanoi City has reached more than 6,400 hectares. Ha Noi has formed 47 concentrated flower and bonsai production areas 1,800 hectares. Each area is about 10-20 hectares located in different districts. Of which, he area of ​​high-quality flower cultivation accounts for more than 30%.
According to the plan to 2025, Hanoi City will expand flower and ornamental plant farming to 8,000 hectares (the area of ​​specialized cultivation is about 5,000 hectares).
In order to improve economic efficiency in flower-growing areas, Hanoi's agriculture sector continues to invest in and form large to medium-sized concentrated flower and ornamental plant areas of 20 to 50 hectares or more.
Fruits:
2021 is the third year of purple start apple of Ke Sach District, Soc Trang Province exported to markets with strict requirements such as the United States and Singapore.
The export of start apple of Ke Sach District has reached a new milestone with an output of more than 156 tons in the crop 2020-2021.
Currently, Ke Sach has more than 1,800 hectares of star apple, mainly purple star apple variety. The fruit areas are about 1,600 hectares with a yield of 48,000 tons/year. In which, the production areas under the VietGAP farming standard are 92.8 hectares. 18 regional codes have been registered for​​125.5 hectares of concentrated star apple areas.
Farmers, Agriculture, Countryside:
According to authorities, the export turnover of agriculture, forestry and fishery products in March 2021 was estimated at $4.12 billion, bringing the total export value in the first 3 months of 2021 to $10.61 billion, up 19.7% compared to the same period in 2020.
In which, the export value of main agricultural products was estimated at $4.59 billion, up by 10.2% compared to last year. Fishery export value was estimated at $1.69 billion, up 3.3%. Livestock export value was estimated at $89 million, up 34.7%. The export value of main forest products was estimated at $3.94 billion, up 41.6% compared to the same period last year.
By Sonia LV - Copyright © VietLinh