If you ever wonder how supermarkets in South Korea are like, they are exactly the same with any other supermarkets in the world. They sell a variety of meat, vegetables, fruits, and foods. Despite that, the uniqueness of supermarkets here is that they offer specific products which are made and sold only in this country. We visited a supermarket in Insa-dong, one of the most crowded neighborhood in Seoul, South Korea, to learn about daily foods that local residents are buying.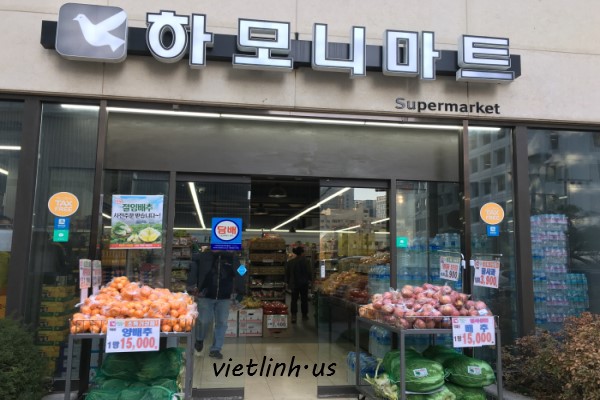 This supermarket we visited is located in Insa-dong, a part of the Jongno-gu district of Seoul, South Korea. The neighborhood is well known among local residents and visitors for antique and artwork shops. Along with that are beautiful alleys and delicious restaurants.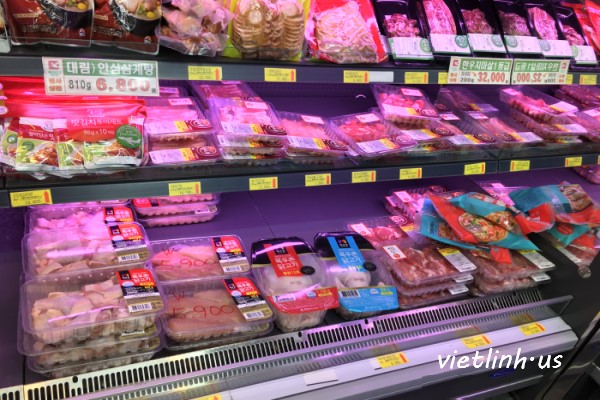 Like any other supermarkets, this place sells all types of meat such as chicken, beef, and pork at reasonable prices. As of the end of 2019, 1,000 South Korean won is approximately equivalent to $1.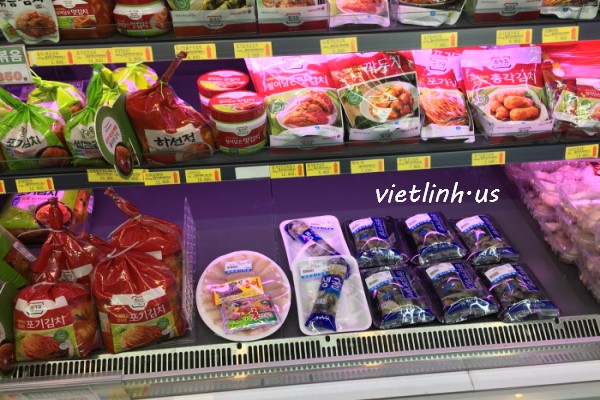 The supermarket also offers a variety of seafood, such as fish and shrimp. All of these products are neatly packed and clearly labeled with prices and instructions.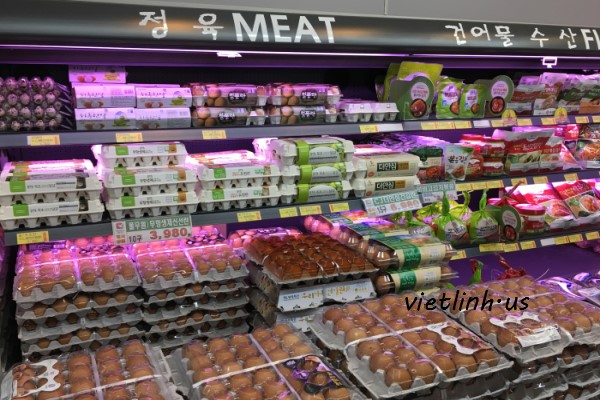 At supermarkets in Seoul, it is not hard to find products that are uniquely produced for South Korean foods, such as spices and kimchi.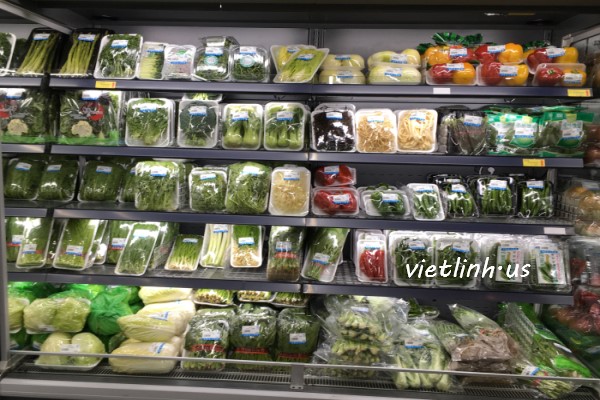 Vegetables are packed and arranged in order to attract consumers.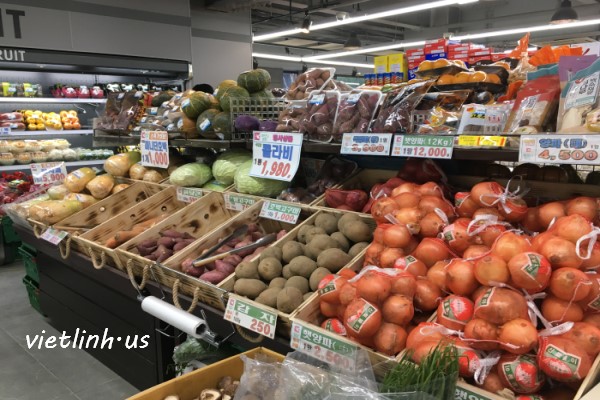 Along with roots, tubers, and other types of fresh produce.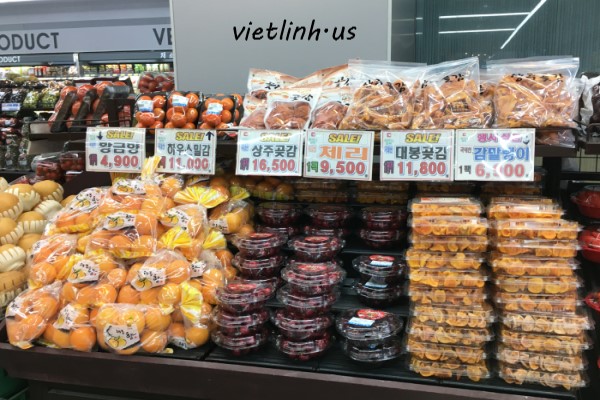 Fruits and nuts.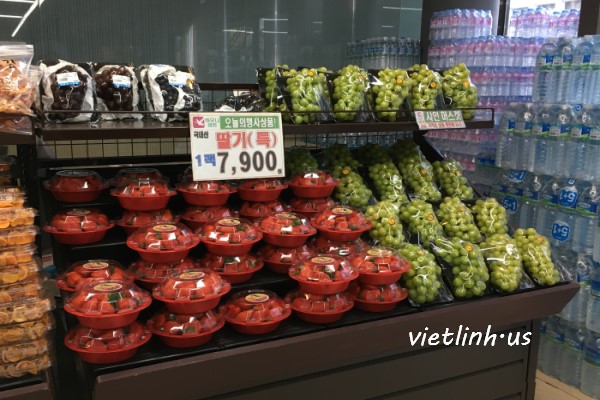 Fresh fruits sold in South Korea include strawberry and grape.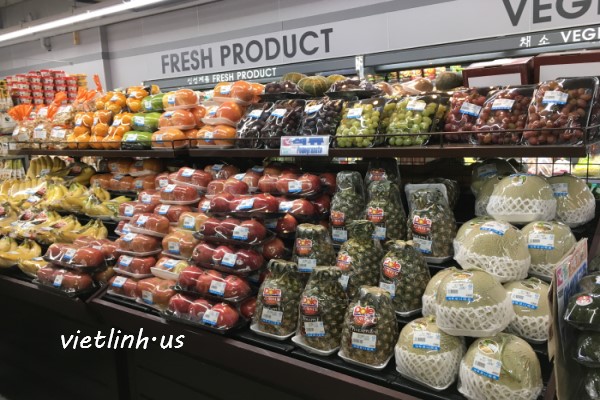 As well as banana, orange, pineapple, and melon. By looking closely, fruits are uniform in sizes and colors. They are packed and labelled carefully.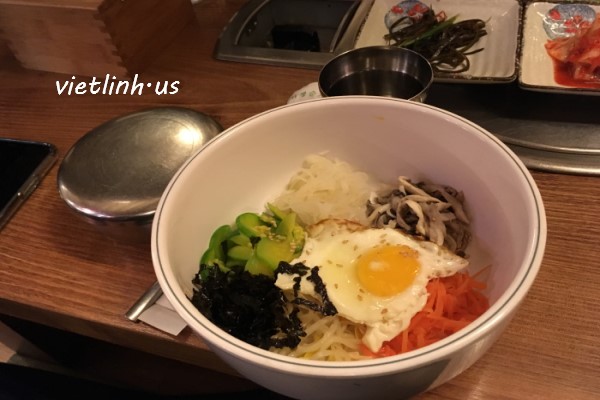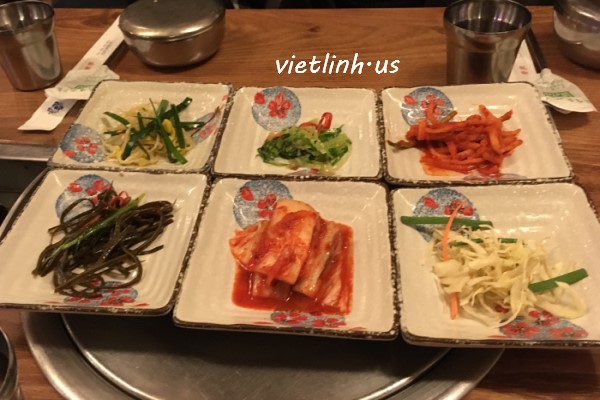 In addition to the use of beef and seafood, South Korean dishes also emphasize on nutrients, color, and freshness. It is not surprising that supermarkets here offer a variety of meat, vegetables and fruits. Pictures show bibimbap, a traditional South Korean mixed rice, and its side dishes.
Like any other places, supermarkets in South Korea sell a variety of fresh food and produce. They especially offer unique spices and products for this country's traditional dishes that might not be easily found in any other places. Along with local products are imported foods. It is known that South Korea is a potential market for meat, fruit, and seafood export. Despite that, this country has high standards and thorough inspection systems, which can be a challenge for foreign exporters.
Lynn LV. Viet Linh © November 2019. Seoul, South Korea.