With the cost of 7,49 USD/lb, you will need to pay from $6 to more than $11 for one Vietnamese dragon fruit.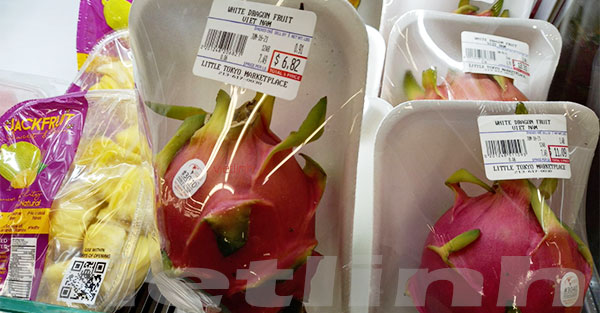 Photo was taken by Việt Linh at Little Tokyo Market Place, 333 S Alameda St. #100, Los Angeles, CA 90013, USA
© Sonia LV. Viet Linh. June 2021. California, USA.